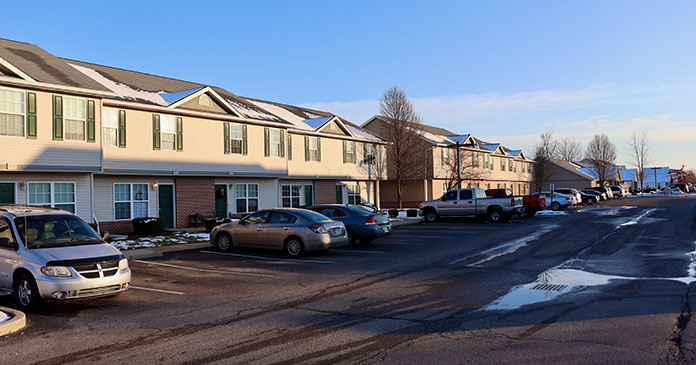 As demand for Affordable Housing assets continues to increase in light of the COVID-19 pandemic, Colliers International Florida is pleased to announce that it recently closed on the $8.5 million sale of Shelby's Crest, a multifamily asset in Shelbyville, Indiana.
Colliers International Affordable Housing Services Group's Senior Director Kevin Morris and Associate Christopher Rivera, along with Senior Vice President Multifamily Advisory in Indianapolis Amy Burmeister, represented the seller, Dominium Group Inc., and procured the buyer, Harmony Housing Advisors, Inc., in the transaction.
Located at 753 Shelby's Crest, Shelbyville, Indiana, and 4300 Morristown Road, Shelbyville, Indiana, the property consists of 120 units. The acquisition provided an opportunity for the buyer to expand in the state of Indiana with a well managed turn-key asset.
"We are pleased to have worked with both the buyer and seller in this transaction, which was under contract before the pandemic came into effect and still closed nearly a month ahead of schedule," said Morris. "Demand for affordable housing among multifamily investors continues to increase as highlighted by the fact we were able to achieve a sale price higher than what we were asking on behalf of our client."
The use of government programs and subsidies in the Affordable Housing market minimizes exposure in times of uncertainty, which incentivizes interest in contributing to the mission-based objective of this niche product type, said Morris. The Shelby's Crest property was extremely well managed, requiring almost no renovations and with full occupancy at the time of sale.
The Colliers International Affordable Housing Group is dedicated to preserving and expanding affordable housing nationwide for families and individuals with low incomes. The team understands the nuances and issues within the affordable housing industry; and their in-depth knowledge and years of experience have enabled them to successfully navigate the complexities of this niche with expertise.