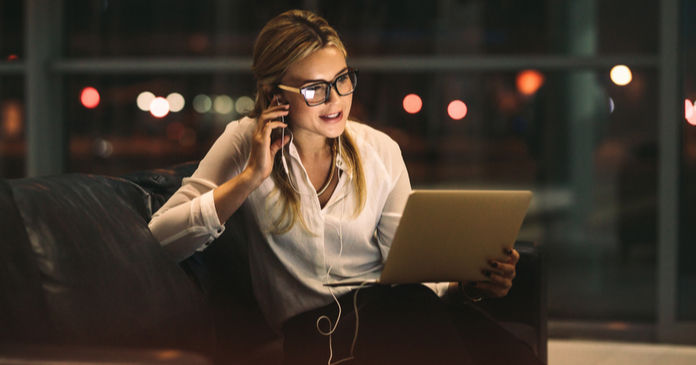 The John Burns Real Estate Consulting New Homes Insights podcast recently interviewed Greg West, CEO of ZOM Living. The interview focused on the impact of COVID-19 on his business. This article summarizes key points that he made.
Immediate impact of COVID
Despite COVID-19, West stated that current operations are stable with good rent payment performance on the part of their residents. Leasing was impacted early in the pandemic but now is running at 75 to 80 percent of the pre pandemic sales velocity. However, rents are softening somewhat. Construction is mostly unaffected although ZOM Living has had to adjust their operations to allow the workers to maintain social distancing.
Discussing the availability of capital, West noted that ZOM Living had closed two development deals earlier in the year and expects to close two more in the near term. All were with partners they had worked with before. West said, "We are not expecting to see much demand for people to put money out in development, new money, through the rest of this year. However, he said that his investors are starting to talk to him about what opportunities will be available next year."
The pandemic has caused material changes in ZOM Living's leasing operations. However, most of these changes just accelerated trends that had already been underway. For example, more people are engaging virtually and are leasing online without every seeing the apartment. To facilitate this process, ZOM Living is providing virtual settings where people can see and explore the unit on their own. ZOM Living employees will also conduct apartment tours via Facetime where they will show the prospective renter the apartment. They have also started letting prospects take on-property, self-guided tours entirely on their own. This uses keyless entry both to enter the common areas, and also to enter the unit itself. Some renters may now sign their leases without ever having engaged with a ZOM Living employee in person.
Longer term impacts
The pandemic has caused ZOM Living to make some modifications to their properties, like moving furniture around to facilitate social distancing. They are also introducing touchless fixtures and creating touchless environments. However, they not looking at making fundamental changes to the shape and form of their apartment buildings.
West expects that people's preference for an open floorplan layout of their apartment will persist. However, he thinks that landlords will have to put more of a focus on making it easier for residents to work from home since he expects people to work remotely more often even after the pandemic passes. While this trend may argue for larger living spaces, West expects that affordability constrains will keep the sizes of apartments from growing.
West said that, for many people, the home office of today has been reduced to little more than a laptop computer and a cell phone. Therefore, it requires little space and can be located nearly anywhere. He noted, "One of the strongest trending things that we have in our amenities in our buildings, this is before the virus, is providing a co-working area." This area consists of private offices, meeting rooms and areas where people can gather. West was surprised to find that the demand for these spaces was higher in urban settings than in the suburbs since people with longer commutes may have a higher incentive to work from home. However, urban dwellers live where they do for the lifestyle as much as for being close to work, so they are no less likely to work from home.
West reports that walkability is a huge consideration in the desirability of an apartment building's location. He said, "People having the opportunity to walk from where they live to where they recreate is a huge value to almost all of our residents." While walkability is often an attraction of city-centers, it is also available in urbanized suburban settings, something John Burns calls surban. Developers are aware of this fact and are looking to create these settings around the country.
In discussing whether the pandemic will cause people to move out of the cites to less densely populated areas, West said that this may happen in the short term but he expects that COVID-19 will have little long-term impact on people's choice of their preferred living environment. He likened the pandemic to the 9/11 terrorist attack, whose impact on people's willingness to travel dissipated after a few years. He said that an area's prospect for job growth is a more important consideration for where ZOM Living sites its projects than whether it is an urban or suburban setting.
Wrapping up
COVID-19 has impacted ZOM Living's leasing operations in two offsetting ways. On the one hand, their leasing activity is down. On the other hand, their renewals are up. Both point to people being more reluctant to move while COVID is around. However, the net effect is that their occupancy has remained about the same as before the virus struck.
A final counter-intuitive point West made: There is a suspicion that people may flee the cities because of the pandemic, and developer's focus had been shifting to the suburbs due to concerns about affordability and overbuilding in the urban core. However, rent payments for the high-end properties in the urban core have been less affected than have those of less exclusive properties and this may shift investor focus back to the urban core.
The full interview can be found here.