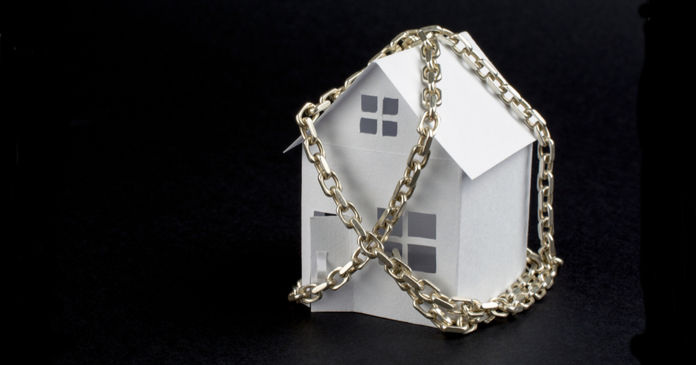 The California Secretary of State has designated the state's latest rent control initiative as Proposition 21. Also known as the Rental Affordability Act, it will appear on the November General Election ballot. The measure has been endorsed by Senator Bernie Sanders and by Congresswomen Maxine Waters and Barbara Lee of California.
What does Prop 21 do?
Prop 21 would allow rent control ordinances to be passed by local jurisdictions across the state. Rent control could be imposed on any residential property, provided that it has been at least 15 years since it received its certificate of occupancy. Prop 21 allows for rent increases of no more than 15 percent over the subsequent three years for units which become vacant. Landlords would be allowed to receive a "fair" rate of return, although what this would be is not defined.
Owners of only one or two residential dwellings would be exempted from Prop 21's provisions.
Who's pushing Prop 21?
The driving force behind Prop 21 is Michael Weinstein, president of AIDS Healthcare Foundation (AHF), a California non-profit. He was also behind Prop 10. To date, AHF has provided over $19 million in monetary and non-monetary contributions to the effort to qualify and pass Prop 21, according to information on the California Secretary of State web site. All other contributors together have provided a little over $2,000.
AHF was founded in 1987 with a mission to provide medical care for those affected by HIV or AIDS. In 2017, it had revenues of over $1.1 billion, mostly from the sale of pharmaceuticals. It also received approximately $19 million in government grants.
AHF took an interest in housing because of the discrimination faced by HIV/AIDS patients seeking a place to live. AHF established the organization, Housing is a Human Right (HHR) as its housing advocacy arm. HHR seeks to preserve communities by fighting gentrification, uncontrolled rent increases and evictions. It also established the Healthy Housing Foundation to purchase and re-purpose old hotels in Los Angeles as emergency shelters for very low-income people. Yes, AHF is a California landlord.
Fighting the fight
Not surprisingly, Prop 21 is opposed by the owners and operators of rental housing. Of the three committees formed to oppose Prop 21, Californians for Responsible Housing seems to be the most successful at fundraising, collecting a little over $21 million to date. Californians for Responsible Housing is sponsored by the California Apartment Association (CAA) and is backed by landlords such as Avalon Bay, Equity Residential, Essex Property Trust, R&V Management Corporation and UDR.
A tactic for achieving change recommended in Saul Alinsky's "Rules for Radicals" is to: pick the target, freeze it, personalize it, and polarize it. HHR seems to have taken this advice to heart. The HHR web site home page has a "Bad Guys" tab. The guys in question are identified as Geoffrey Palmer, a Los Angeles developer, Mike Schall of Essex Property Trust, Sam Zell of Equity Residential and Tom Bannon of the CAA. The latter three seem to have made the list for their prominent opposition to Prop 10 and for their expected opposition to the Rental Affordability Act. Palmer seems to have made the list by suing to block the mandate that he include an affordable housing component in a new development.
In the battle over Prop 10, $25 million was raised by the proponents and $71 million was raised by the opponents. The battle over Prop 21 looks like it will be just as expensive but a lot more personal.