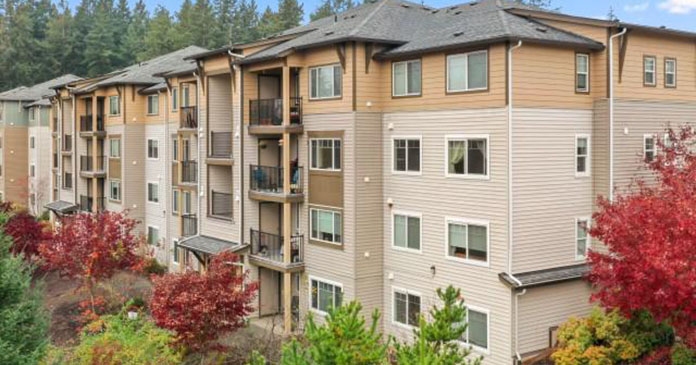 Institutional Property Advisors (IPA), a division of Marcus & Millichap, announced the sale of Meadows at Heron Creek, a 178-unit garden-style apartment asset built in 2012 near Amberglen Business Park in Hillsboro, Oregon. The purchase price was $48.2 million or $270,786 per unit.
"Multifamily investors continue to show interest in the multifamily suburban product type in Portland, especially in business-friendly Washington County, where strong job growth and wages are bolstered by the ongoing expansions of Intel and Nike," said Anthony Palladino of IPA. "The low-density construction, ample parking, adjacent greenbelt, transit accessibility, and strong school district all contribute to the desirability of the investment."
Palladino, Giovanni Napoli, and Philip Assouad facilitated the transaction between the seller, Shelter Holdings, and the buyer RISE Properties Trust (RISE).RISE is a Canadian real estate investment trust with offices in Vancouver, British Columbia and Seattle, Washington.
"The trust acquired a 120-unit property in Vancouver, Washington earlier this year, and with this purchase, which is its first in Oregon, expands its presence into the Portland metropolitan area," added Palladino. Meadows at Heron Creek will be managed by Thrive, RISE's property manager affiliate.
Meadows at Heron Creek is the team's first transaction completed in the Portland area since Palladino joined IPA earlier this year. He previously worked for HFF (now JLL) in Portland and was part of a multifamily team that facilitated over $3.5 billion in total sales volume and completed more than 45 transactions in the Pacific Northwest.