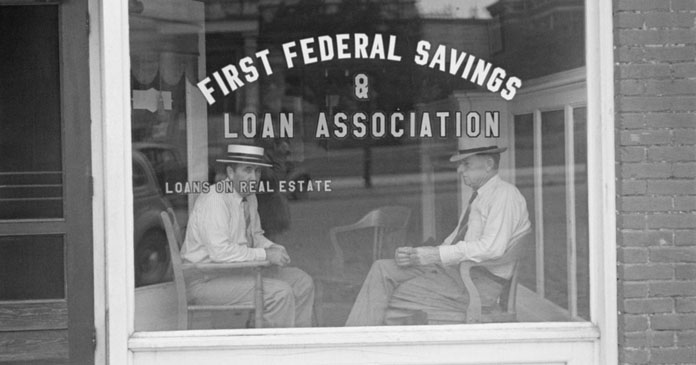 A Mortgage Bankers Association (MBA) report on commercial and multifamily mortgage debt outstanding shows that lending for mortgages on multifamily properties continued in Q2 2020. Total multifamily mortgage debt rose by 2 percent, or $32.2 billion, reaching a level of $1.6 trillion.
Supplying the market
The shares of multifamily mortgage debt held by various classes of suppliers are shown in the first chart, below.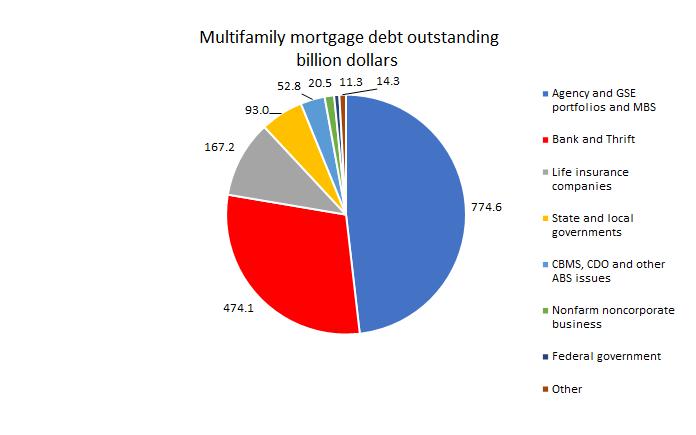 Of the $32.2 billion increase in multifamily mortgage debt outstanding, the vast majority, 71.4 percent, was supplied by "Agency and GSE portfolios and MBS". These are agencies like the Federal Housing Administration and Government Sponsored Enterprises (GSEs) like Fannie Mae and Freddie Mac, who buy up mortgages and sell some of the debt as Mortgage Backed Securities (MBS). This share is well above that (48 percent) of the existing mortgage debt which they hold, meaning that these government related entities are increasing their dominance of the market.
All other suppliers of funds to the multifamily mortgage market issued a smaller share of the new debt than their share of outstanding multifamily mortgage debt, except for nonfarm noncorporate businesses, the holders of only 1.3 percent of outstanding debt.
Banks and Thrifts held 29.7 percent of outstanding multifamily mortgage debt at the end of Q1 but increased their holdings by only 16.5 percent of new debt in Q2. Life insurance companies held 10.5 percent of debt in Q1 but increased their holding by only 7.8 percent of new debt in Q2. State and local governments held 5.8 percent of debt in Q1 but increased their holding by only 4.2 percent of new debt in Q2.
Reducing exposure
The Federal Government, finance companies, REITs and private pension funds all reduced their holdings of multifamily mortgage debt in Q2, REITs by $602 million. Fortunately, these are all relatively small players in the market with none of them holding more than 1 percent of debt outstanding.
The growing market share of the lenders with implicit government backing is a trend that has been developing for a long time. This is illustrated in the next chart, below. This shows that, as recently as 2007, banks and thrifts held as much multifamily mortgage debt as did the GSEs. However, since the debt crisis, the GSEs have stepped in to provide the majority of new financing.
The full report also includes information on the entire commercial property mortgage market. This encompasses property types such as retail, office, hospitality and industrial. The full report is called Commercial/Multifamily Mortgage Debt Outstanding | Q2 2020 and it can be found here.