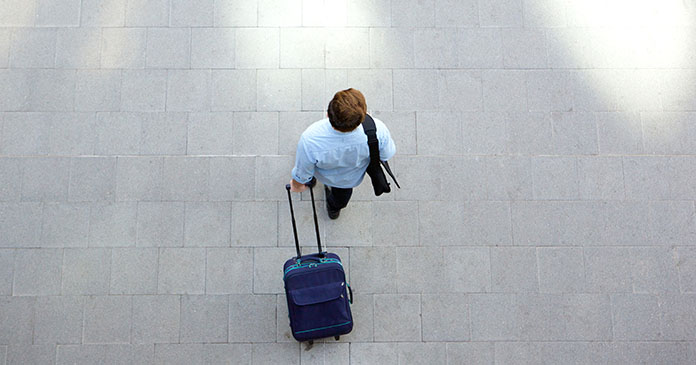 Resort towns and suburbs like California's Lake Tahoe and New Jersey's Washington Township are gaining ground with homebuyers as major coastal cities like San Francisco and Philadelphia offer fewer benefits during the pandemic, according to a new report from Redfin, the technology-powered real estate brokerage. Redfin analyzed and ranked the 10 hottest neighborhoods of 2021, which all have one thing in common: they're offering American homebuyers respite from crowded, costly cities. The neighborhoods are:
Lake Tahoe, CA

Chester

/

Andover, VT

Big Bear, CA

Stratford, NJ

Sebago Lake, ME

Lakes Region, NH

Fall River, MA

Somerdale, NJ

Washington Township, NJ

Mountain House, CA
Each place on this year's list is located outside but within driving distance of at least one of the following coastal hubs: New York City, Boston, Philadelphia, San Francisco or Los Angeles. The majority of the top 10 neighborhoods have seen double-digit growth in home sales and housing values over the past year, and most are relatively affordable, with a median home price below the national level of $336,000.
Redfin ranked U.S. zip codes by year-over-year growth in listing views on Redfin.com and Redfin Compete Score—a measure of how difficult it is to win a home based on factors including days on market, share of homes that sold above their listing prices and sale-to-list price ratio. In addition to the top 10, Redfin also named the hottest neighborhoods of 2021 in each metro area.
A handful of places on the top 10 list, including California's Lake Tahoe and the Lakes Region of New Hampshire, were already popular vacation getaways that are now attracting affluent city dwellers who are working from home during the pandemic. Other locations in the ranking, such as Mountain House, California and Washington Township, NJ, are luring families who want backyards and extra bedrooms while staying relatively close to major metropolitan areas.
"Remote work is allowing Americans to live where they actually want to live. People are no longer tied to the cities where their offices are located," said Redfin Chief Economist Daryl Fairweather. "Some folks are buying second homes in resort towns while others are moving to family-friendly suburbs where they can get more bang for their buck."
The pandemic will eventually come to an end, but suburbs and vacation towns will likely remain popular among homebuyers, Fairweather added.
"You can't put the genie back in the bottle," Fairweather said. "Many Americans have learned that they can be productive working from home. If their employer asks them to return to the office in the city five days a week, they can find a new employer."