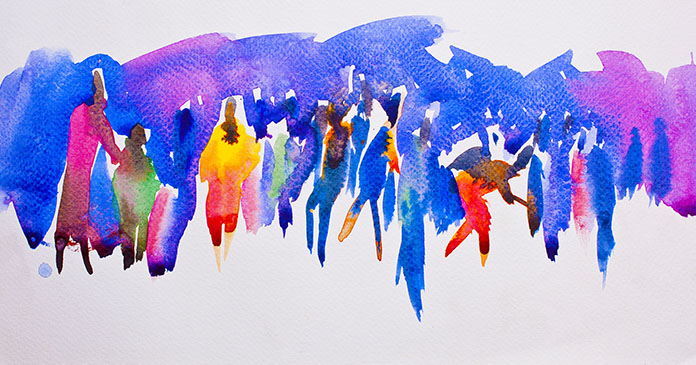 When the COVID pandemic hit the U.S., multifamily owners and leadership had to respond rapidly and adjust accordingly in order to protect the health and safety of their residents and employees and maintain operations. As we dive into the new year, it's likely many of the changes that were put in place will continue to influence the way we conduct business in 2021 and years to come.
Contactless solutions: here to stay
Due to the restrictions that were implemented as a result of the pandemic, site-level teams had to rethink the way they service their residents. Gone are the days of conducting all interactions in-person; contactless methods had to be introduced in order to keep a safe distance.
Because of this, technology found its way into many of our processes. This includes almost completely redefining maintenance protocols, from submitting a maintenance request to the way we communicate with residents when a maintenance facility member is scheduled to do work.
Technology also worked its way into our training, with much of our onboarding taking place virtually.
It changed how we approach leasing. At Morgan Properties, more than half of our residents preferred a fully contactless move-in—virtually touring the apartment, completing all paperwork digitally, and using phone and/or email to contact our office. For the residents who prefer in-person interaction, we still offer that experience, but have new guidelines including reduced office hours and visits by appointment only.
Preference toward outdoor amenities
In accordance with state guidelines and the Centers for Disease Control and Prevention, many apartment owners and operators had to temporarily shut down their amenities or enforce strict protocols to ensure the safety of their residents.
While scaling back their indoor amenities, most apartment communities placed emphasis on outdoor amenities that would allow for social distancing like outdoor pools, dog parks, playgrounds, recreational courts, and more.
With residents shifting to work from home and virtual schooling, internet speed and overall privacy became increasingly important at apartment communities as well.
We took this opportunity to remind our residents to be respectful of their neighbors and keep noise levels to a minimum as everyone transitioned to spending more time at home.
It was also important that we help control the increased intake of packages, and added Amazon package hubs to our communities.
Maintaining a sense of community
In these unprecedented times, residents can feel anxious about the unknown, making constant communication as it relates to their living situation more important than ever before. As owners and managers, it is our responsibility to find ways to streamline the communication process and educate our customers on the new protocols.
To maintain a sense of normalcy at all of our communities and show support for our residents, we created virtual experiences and in-person, socially-distanced events such as outdoor sing-alongs, birthday drive-bys, and interactive classes, games, and more.
When the community needs it most
The COVID pandemic has placed strains on individuals and their families, and many companies found creative ways to still give back to their communities.
We implemented Morgan Cares, a program designed to support local hospitals and food banks as they combat the pandemic.
Throughout the 15 states where Morgan Properties operates, we donated a percentage of each residents' May and June rent to a local organization of their choice.
The resilience of multifamily
The COVID pandemic presented many challenges for not only residents, but employees, too. Multifamily is an essential business, and providing our residents a safe place to live must be a top priority.
Throughout the pandemic, the standards and level of service never faltered. Site teams rose to the occasion and went above and beyond to continue servicing their communities.
We'll continue to take the lessons learned from the pandemic to enhance our operations and the living experience for our residents.
---
Excerpt Morgan Properties