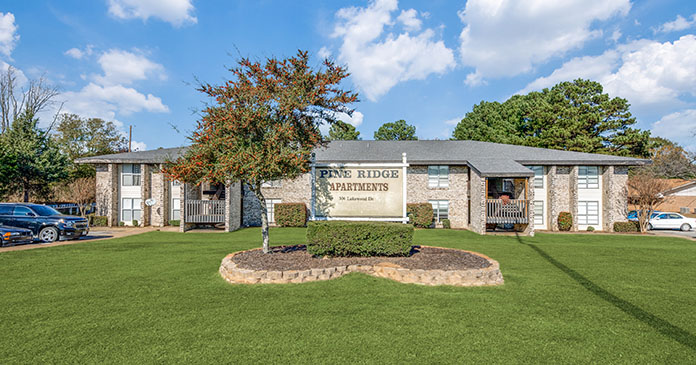 The Multifamily Group (TMG), a Dallas-based commercial real estate brokerage firm, announced this week it had facilitated Pine Ridge's sale in Mount Pleasant. Advisor Yonnic Land represented the seller and procured the buyer.
"The seller was very gracious when the winter storm hit in February and worked through several extenuating circumstances that prolonged this contract beyond the typical deal.", said Land.
The property is a 1978 build and is off Lakewood Drive close to I-30. According to CoStar, Mount Pleasant has had 18.1 percent rent growth over the past five years across all multifamily properties. In addition, the property has historically been very well occupied, with at the time of the sale at 100 percent occupancy.
The property is on 3.74 acres with an opportunity to develop additional amenities or units. All units are two-bedroom units with generous floor plans at 850 square feet. Pine Ridge was closed with the first buyer in escrow from a local seller.
"The buyer's consistency in getting work done from their end with the lender and due diligence was paramount in this deal across the finish line.", added Land.