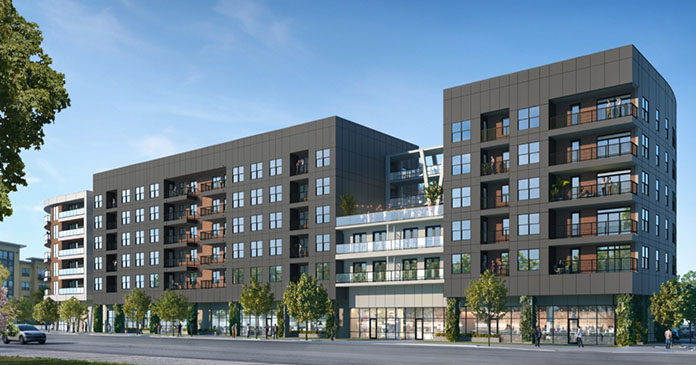 Knighthead Funding LLC (Knighthead) has provided a joint venture between Austin-based developer Pearlstone Partners (Pearlstone) and New York City based ATCO with $59.5 million in financing for the construction of a mixed-use condominium development in Austin, Texas.
The site is located at 1808 Aldrich Street in the mixed-use, mixed-income community of Mueller, approximately three miles from downtown. The project will bring to market 170-market rate and 30 affordable residential units. In addition, there will be 22,318 square feet of office condominiums and a 4,884 square foot retail condo space.
This is Pearlstone's fourth condominium project in Austin financed by Knighthead in the past 19 months. In October 2020, the Sponsor received $26.5 million in financing for the construction of a 113-unit complex on Longview St, and in 2019, Knighthead provided $27.2 million in financing for the development of two properties, totaling 119 units.
"All three previous projects which Knighthead financed for Pearlstone are performing at exceptionally high levels, and with demand in the market continuing to remain strong, we expect this asset to perform equally well," said Knighthead Vice President, Henry Boeckmann. "We take pride in developing strong relationships with our clients, and providing the financial support needed for them to meet and exceed their business goals."
Austin remains one of the hottest markets in the country. A surge in population fueled by a rapidly expanding economy has caused home values in the City of Austin to rise 29.8 percent over the past year and a similar rate of appreciation is expected over the next 12 months, according to Realtor.com.
"Both Google and Tesla have announced they are moving operations to Austin, and Oracle has already done so. These companies are bringing an influx of new residents that will further drive demand for the kind of housing Pearlstone is providing," said Knighthead Principal, Jonathan Daniel. "Our loan will allow Pearlstone to build on the success they have had producing quality housing in this high growth market."