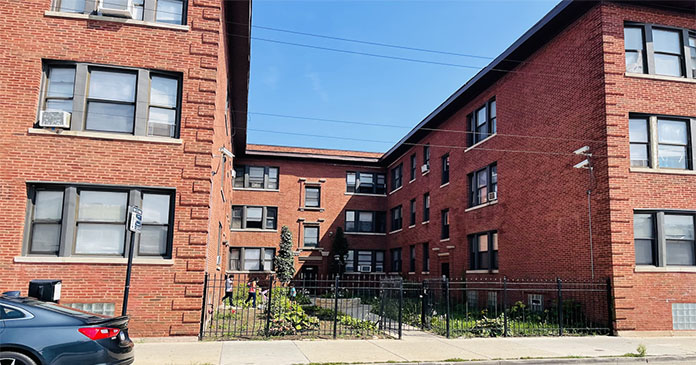 Becovic, a Chicago-based multifamily owner and operator, adds another Rogers Park property to its portfolio. The company announced the closing of The Clark Rogers, a 19-unit courtyard building located at 7417-27 N. Clark Street. Chicago Real Estate Resources (CRER) represented the seller in this $2.2 million transaction and Becovic Realty represented the buyer.
"This property represents some of the many things we love about Rogers Park," said Becovic President Sal Becovic. "It's a classic courtyard building with excellent sized apartment homes in a great location."
The property includes 11 two-bedroom/one-bath apartments, three two-bedroom/two-bath apartments and five one-bedroom/one-bath apartments. It also boasts eight parking spaces in the back of the building. With close proximity to grocery, parks, transportation, dining and retail options, residents are ideally situated to enjoy the convenience and diversity of the community. There are also eight on-site parking spaces for residents.
With a strong focus on community and long-term ownership, Becovic continues to invest throughout Chicago's northside neighborhoods.