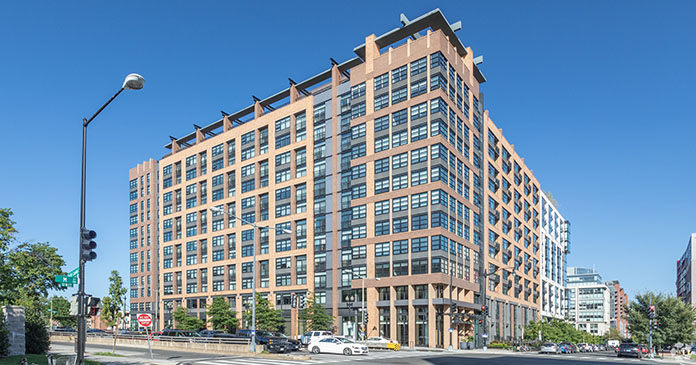 Avanath Capital Management, LLC, a private real estate investment manager and Registered Investment Adviser, has acquired 2M Street Apartments, a 315-unit high rise apartment community in Washington D.C. The mixed-income apartment tower located north of the Capitol Building and two blocks from the NoMa-Gallaudet U Red Line Metro station was acquired for $103.5 million.
"The Washington D.C. metro has continued to perform over the last several years and is positioned for long term growth," says John Williams, President and CIO at Avanath Capital Management. "In fact, 2M is located in the heart of the NoMa submarket, which is one of the fastest growing locations within the district."
The region has undergone significant population, income, and job growth over the last decade and Avanath believes that the addition of Amazon's HQ2 in the surrounding Crystal City, Virginia will only continue to enhance this growth.
"Our strategy is to identify growing markets where there is a continuous need and demand for affordability," says Williams. "2M has an affordability component where a number of units are reserved for lower income residents, which will allow us to continue our mission of delivering lifestyles within reach."
The apartment community was designed to LEED Gold standards and features a variety of unique amenities including a community dog park, a private theatre, an indoor basketball court, fitness center and rooftop deck with a swimming pool and picnic areas.
"These in-demand amenities, coupled with the region's strong growth, make this an extremely attractive addition to our portfolio," explains Williams. "Built in 2014, the property is in excellent condition but in need of some cosmetic work. We plan to make a series of upgrades throughout the community and integrate a variety of social programs and services for residents."
The property is located at 2M Street NE in Washington D.C. Avanath currently owns more than 1,500 units in the Washington D.C. metro and more than 13,000 units across the U.S.