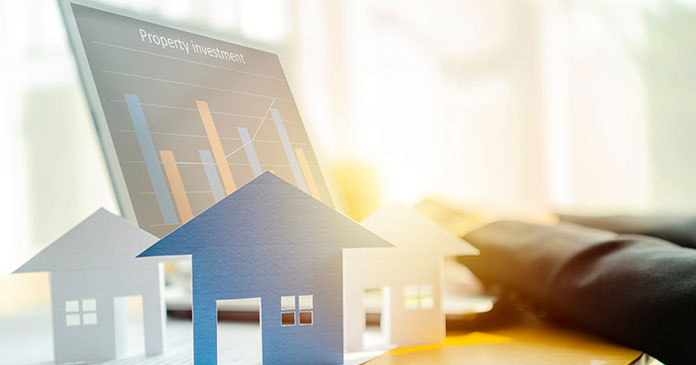 Apartment markets tightened further according to the National Multifamily Housing Council's Quarterly Survey of Apartment Market Conditions for April 2022, while financing became more costly. The Market Tightness (60) index was the only index to come in above the breakeven level (50) this quarter; the Sales Volume (50) index came in at exactly 50, with much disagreement among respondents; while both the Equity Financing (35) and Debt Financing (9) indexes indicated weaker conditions compared to three months prior.
"Demand for apartments continues to exceed supply, resulting in the fifth straight quarter of tightening markets," noted NMHC's Chief Economist, Mark Obrinsky. "Yet, even as rent growth and occupancy remain elevated, developers are struggling to build more housing due to the increasing cost of materials, a lack of available labor, continued obstructionism from NIMBYs, and, because of rising interest rates, an increasing cost of capital."
"In fact, this is the third consecutive quarter that debt financing has become less available. It's also the first time in six quarters that we've seen equity financing become less available."
The Market Tightness Index came in at 60 this quarter—above the breakeven level of 50—indicating that market conditions have become tighter. While less than one-third (30 percent) of respondents reported markets to be tighter than three months ago, an even smaller share (10 percent) thought that markets have become looser. A majority of respondents (59 percent), meanwhile, thought that apartment market conditions were unchanged from last quarter.
The Sales Volume Index came in at the breakeven level of 50, indicating sales volume was relatively unchanged from three months ago. There was significant disagreement among respondents: 28 percent of respondents reported higher sales volume, 29 percent reported lower sales volume, and the remaining 38 percent of respondents deemed volume unchanged from the previous quarter.
The Equity Financing Index came in at 35, below the breakeven level of 50, indicating that equity financing has become less available. Over a third of respondents (35 percent) reported equity financing to be less available than the three months prior, while just 4 percent of respondents indicated equity financing was more available. A majority of respondents (52 percent), meanwhile, believed equity financing conditions were unchanged.
A vast majority of respondents (83 percent) indicated that now is a worse time to borrow than three months ago, causing the Debt Financing Index to come in at just 9 (well below the breakeven level of 50). Only nine percent of respondents reported unchanged conditions for debt financing, and there were no respondents who felt that conditions have improved.
Debt funds have been a growing source of short-term financing within the apartment industry over the past decade, competing with more traditional sources, such as GSEs (government-sponsored enterprises) and banks. Yet, 22 percent of respondents to this April's Quarterly Survey said they are relying on debt funds less compared to one year ago, while just 12 percent said they are relying on debt funds more. Nearly a third (29 percent) of respondents reported no change in their reliance on debt funds, while the remaining 38 percent indicated that they were not sure or that this question didn't pertain to them.
Additionally, rising interest rates have become an important issue as the Fed tries to rein in inflation. More than half of respondents (55 percent) indicated they are somewhat concerned about the combined impact of rising interest rates and inflation, while an additional 42 percent indicated they are very concerned. Just 2 percent of respondents indicated they are not concerned at all.
View the full April 2022 data.
About the survey
The April 2022 Quarterly Survey of Apartment Market Conditions was conducted April 18-25, 2022; 120 CEOs and other senior executives of apartment-related firms nationwide responded.