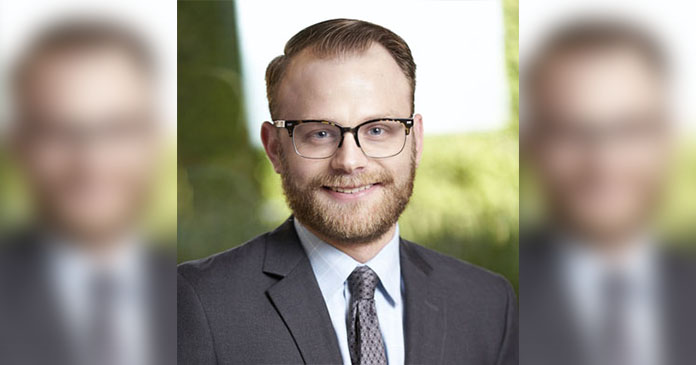 Avanath Capital Management LLC, a multifamily owner and operator that focuses on affordable and workforce housing, announces a series of promotions and a new executive hire to its leadership team as the firm grows its scope and vision.
The firm has promoted current CFO Wesley Wilson to Partner, making him the youngest partner in the firm's history. In addition, Patricia Gaudin has been promoted from Senior Vice President of HR to Executive Vice President of HR.
Restructuring of the firm's executive team aligns with Avanath's strategic vision and sets the groundwork for the company to achieve even greater integrative success, according to Daryl Carter, Chairman, Founder and CEO of Avanath.
"Avanath has a long-standing history of promoting from within as our team has amassed years of experience and deep expertise in the affordable and workforce housing industries," says Carter. "Wesley and Pat have been integral to our growth and have helped shape our company's evolution. In their new roles, they will be able to better serve our company and drive our mission of providing budget-friendly homes and impactful social programs for those most in need throughout the country. Our firm will benefit from their leadership as we scale our growth in the months and years ahead."
As partner based in Avanath's Irvine, California office, Wilson will be responsible for managing the firm's new open-ended fund with over $536 million in equity commitments, serving as the firm's sole investment vehicle moving forward. Coupled with his duties as partner, Wilson will continue to oversee accounting, asset management, finance, and investor relations as the company's CFO.
"Avanath's dedication to cultivating strong leaders has helped me advance to this level earlier in my career than many," notes Wilson. "I look forward to implementing a focused strategy regarding our open-ended fund and continued efforts for improved ESG and social impact programs."
During her three-year tenure at Avanath, Patricia Gaudin has been responsible for leading the strategic direction of all HR and payroll functions as well as due diligence and M&A integration efforts. In her new role as Executive Vice President of Human Resources, also based in Avanath's Irvine office, Gaudin will be responsible for creating Avanath's strategic roadmap for all human capital initiatives. This includes redeveloping the company's HRIS platform and introducing a fully integrated human capital platform for leadership and workforce process-centered service delivery. Gaudin will also oversee development for the company's learning organization and improved staffing for both the HR team and Avanath's entire workforce.
"I see a bright future for this company and look forward to honing the organizational skills and leadership development of the team, as well as promoting cultural integration efforts that align with Avanath's mission and values," says Gaudin.
With Gaudin on board, the firm has seen substantial growth through recruitment in recent months. The Avanath team has increased by 11 percent in 2022 with 13 new hires and by 18% in the past six months with 21 new hires.
In addition, Avanath has promoted Scott Gordy from Director of Applications to current Vice President of Applications. Scott is an expert at monitoring suites and helping companies transition into software-driven business. Also, Cheray Smith has been promoted from Director of Tax to Vice President of Tax and Jesse Graser from VP of Accounting to Senior Vice President of Accounting.
"These promotions are significant in two-fold," says Carter. "The new roles give our team members the chance to take on greater leadership challenges and fulfill their potential, as well as inspire the firm as a whole. Scott, Cheray, and Jesse Graser have made major contributions to our growth in recent years.  A core value for our company is providing growth opportunities internally for our talented leaders."
Along with these promotions, Avanath has hired esteemed industry executive Risha Williams to serve as Senior Vice President of Property Management East, leading our property operations in the Northeast, Mid-Atlantic, Southeast, and Midwest Regions. Risha has 23 years of experience working in property management and government subsidy programs and has demonstrated an astute comprehension for the operational and financial requirements for affordable, Section 8, and tax credit compliance programs necessary to manage an affordable asset.
"We understood the vital role that this position would play in order to advance our firm's mission and improve our expert oversight of affordable housing assets," says Carter. "Risha was the perfect fit for this post, and we look forward to working with someone so highly skilled to lead a significant part of our operations. As CEO, I am very optimistic about the future of Avanath, given our strong leaders and team members that embrace our mission of being the best in the affordable housing sector."