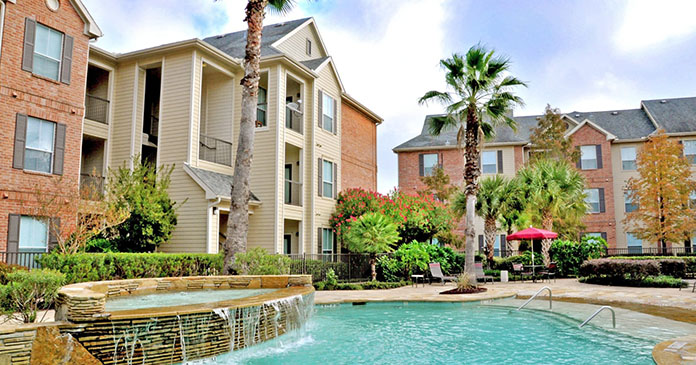 Cushman & Wakefield announced that the commercial real estate services firm has arranged the sale of Windwater at Windmill Lakes, a 150-unit multifamily community located in the Hobby submarket of Houston, Texas.
Cushman & Wakefield's John Carr and Ben Fuller represented the seller, Southern Breeze LLC (an organization led by Ronald and Sylvia Reine), in the transaction. The Equity, Debt & Structured Finance team at Cushman & Wakefield also arranged financing on behalf of the buyer, The Bascom Group.
"As a well-maintained property with 100 percent classic units and an excellent performance trend, Windwater at Windmill Lakes provides the buyer with a strong value-add opportunity on a Houston asset," said Carr, Senior Director at Cushman & Wakefield.
Windwater at Windmill Lakes was built in 1999 and offers community amenities such as a tropical pool with beachfront entry, pool waterfall, covered parking and garages, large private patios/balconies, and a state-of-the-art fitness center.
Cushman & Wakefield's Sunbelt Multifamily Advisory Group is an 85-person investment sales team covering 11 states with No. 1 multifamily market share in that region based on sales volume and transactions reported to CoStar. Per Cushman & Wakefield, in 2021, the group closed $13.8 billion in sales volume through 429 deals and nearly 85,000 units.