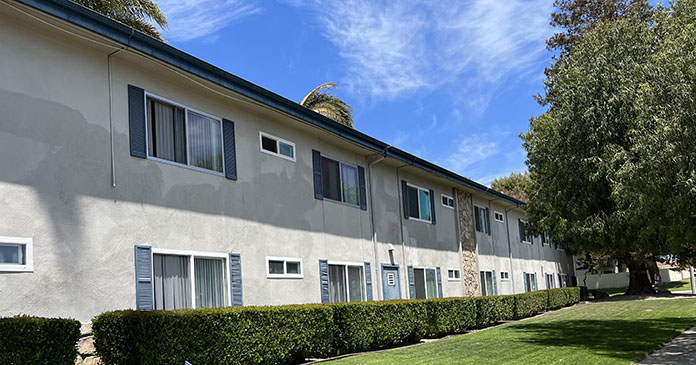 Universe Holdings has acquired Woodland Manor, a multifamily community in Ventura, Calif., in an off-market transaction for $14.55 million. Built in 1969, the property offers 38 two-bedroom, two-bath apartments in a central location in the Southern California seaside town.
Ventura boasts a thriving rental market with historically high growth and occupancy. The city is consistently ranked in the top 10 of the safest and most livable cities in the country, drawing new residents looking to take advantage of its great climate and proximity to the Pacific Ocean.
"The continuing rise in housing prices has forced many potential home buyers out of the market creating high demand for quality rental housing in Ventura," said Universe CEO Henry Manoucheri. "The opportunity to acquire a second property in a prime rental market like Ventura does not come around very often."
In 2018, Universe Holdings purchased Capes at Ventura, a 400-unit property located within 1.5 miles of Woodland Manor.
"The success we've had with Capes at Ventura, validates our investment thesis and we are committed to growing our footprint in the market," Manoucheri said. "The building and grounds of Woodland Manor were well maintained, but not substantially enhanced, creating a perfect scenario where every dollar we spend on capital improvements will be value creating. Having another property close by will allow us to share resources between the properties when needed to reduce costs and improve efficiency."
Interior renovations will include new vinyl flooring, white quartz countertops, upgraded cabinets, renovated balconies and new stainless steel appliances.
Located at 6073 Woodland St., Woodland Manor offers residents easy access to shops, restaurants and beaches. Ventura College is less than two miles away, and The Collection, Ventura County's most desirable open-air lifestyle center that includes Whole Foods, Cinemark Theatres, REI, Target and 24-Hour Fitness, is only 10 minutes from the community.