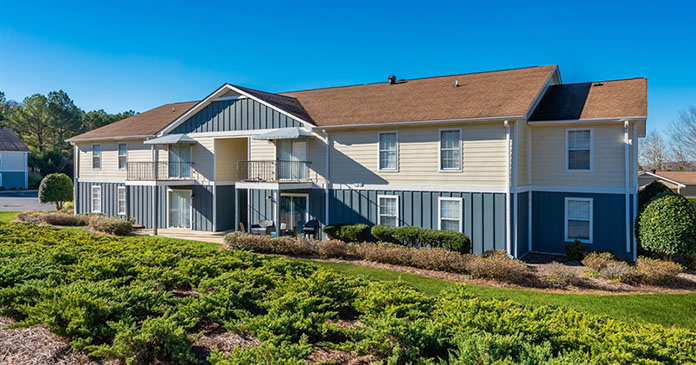 Cushman & Wakefield announced that the commercial real estate services firm has arranged the sale of Park on 23rd, a 98-unit multifamily property located in the Pell City neighborhood of the Birmingham metro area.
Cushman & Wakefield's Parker Caldwell, Craig Hey, and Andrew Brown represented the seller, Red Street Investment, in the transaction.
"Park on 23rd arrived to the market with a strong lease trend and substantial recent renovations, both of which attracted more out-of-state capital to the Birmingham metro. The I-20 corridor continues to see healthy momentum with jobs and capital flooding in," said Caldwell, Senior Associate at Cushman & Wakefield.
Built in 1992, Park on 23rd features almost 75 percent two-bedroom units that average 1,047 square feet in size. The multifamily property offers a prime living location and is only half a mile from Interstate 20 and one mile from downtown Pell City. Park on 23rd amenities include units equipped with modern cabinetry and appliances, on-site management, a gated pet park, swimming pool, BBQ/picnic area and a covered pavilion.
Cushman & Wakefield's Sunbelt Multifamily Advisory Group is a 95-person investment sales team covering 11 states with No. 1 multifamily market share in that region based on sales volume and transactions reported to CoStar. Per Cushman & Wakefield, in 2021, the group closed $13.8 billion in sales volume through 429 deals and nearly 85,000 units.