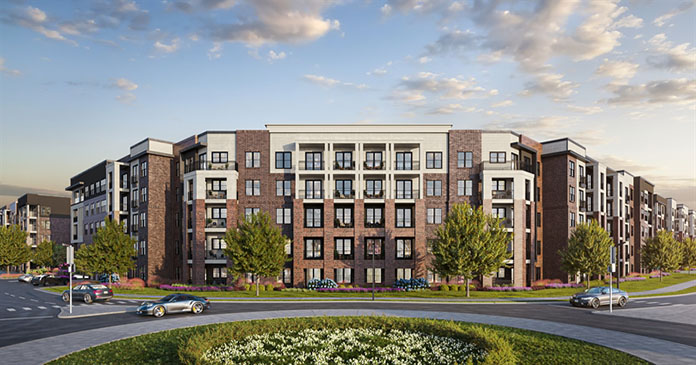 Cushman & Wakefield announced that the commercial real estate services firm has arranged the sale of Solis Cumming, a 320-unit multifamily property in a suburb north of Atlanta, Georgia.
Cushman & Wakefield's Robert Stickel and Alex Brown represented the seller, Terwilliger Pappas, in the transaction. The multifamily property was acquired by White Oak Partners.
"Along with high barriers to entry, Solis Cumming is an exceptional institutional quality asset. Terwilliger Pappas and their partners brought premier apartment and placemaking development skills to the supply-starved Cumming, Georgia area," said Stickel, Executive Vice Chair at Cushman & Wakefield.
Solis Cumming is a newly built apartment community that is strategically located near a multitude of retail establishments and offers walkability to a major grocer. The property is also located in a top tier suburban market with easy access to State Road 400.
"White Oak Partners demonstrated their incredible aptitude as a buyer with the ability to close on a property that was still under construction," added Brown, Executive Director at Cushman & Wakefield.
Cushman & Wakefield's Sunbelt Multifamily Advisory Group is a 95-person investment sales team covering 11 states with No. 1 multifamily market share in that region based on sales volume and transactions reported to CoStar. Per Cushman & Wakefield, in 2021, the group closed $13.8 billion in sales volume through 429 deals and nearly 85,000 units.