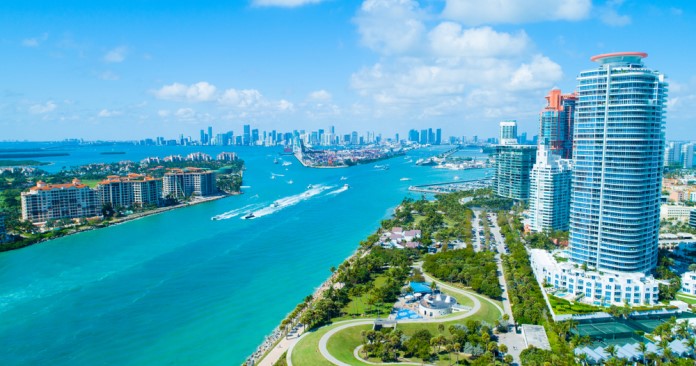 Yardi Matrix reported that the national average apartment rent growth was $19 in May, bringing the average rent to $1,680 per month.
Rent growth rate down from record levels
The national average apartment rent was up 13.9 percent in May from its year-earlier level, a lower rate of increase than was reported last month. This was the third month in succession with a declining rate of year-over-year rent growth. Rents in the "lifestyle" asset class, usually Class A properties, rose 14.9 percent year-over-year, while rents in "renter by necessity" properties increased by 13.0 percent year-over-year.
The rent figures being tracked by Yardi Matrix are asking rents for vacant units.
Yardi Matrix also reported that single-family rental (SFR) rents were up 12.7 percent year-over-year in May, reaching $2,038 per month. The national occupancy rate for single-family rentals fell 0.2 percent.
Rent growth rankings
Of the top 30 metros tracked by Yardi Matrix, the ones with the largest annual apartment rent increases are given in the table, below, along with their annual percentage rent changes.
| | |
| --- | --- |
| Metro | YoY rent change % |
| Miami Metro | 24.2 |
| Orlando | 23.2 |
| Tampa | 21.6 |
| Las Vegas | 19.1 |
| Orange County | 19.5 |
| Phoenix | 18.1 |
| Raleigh | 17.9 |
| Nashville | 17.8 |
| Charlotte | 17.6 |
| Dallas | 17.2 |
The major metros with the smallest year-over-year apartment rent growth as determined by Yardi Matrix are listed in the next table, below, along with the year-over-year rent increases for the metros.
| | |
| --- | --- |
| Metro | YoY rent change % |
| Twin Cities | 5.2 |
| San Francisco | 8.7 |
| Baltimore | 9.1 |
| Kansas City | 9.3 |
| Washington DC | 10.0 |
| Chicago | 10.3 |
| Houston | 10.8 |
| Sacramento | 11.6 |
| Philadelphia | 12.4 |
| Los Angeles | 12.6 |
The Yardi Matrix report includes a graph ranking the metros for month-over-month rent growth, but it does not provide the data behind that graph. However, an interesting fact the graph reveals is that two of the gateway metros which were hard-hit during the pandemic, San Jose and Seattle, were at or near the top of the rankings for month-over-month rent growth in May. Other gateway metros impacted by the pandemic, including San Francisco, Los Angeles, Boston and New York, continued to have month-over-month rent growth rates below the national average.
Rising rates merit caution
The discussion section of this month's report focuses on the recent rise in interest rates and its potential effect on investors in multifamily property. It suggests that rising rates will make highly leveraged deals more difficult to finance. It also suggests that rising rates are already causing property values to decline, although this decline may not be showing up yet in the transaction data as sellers are not accepting the lower prices on offer.
SFR occupancy softens
Yardi Matrix also reported on the top 33 metros for single family rentals. The leading metros for year-over-year rent growth were Orlando, Miami and Toledo. SFR rents were up nearly 50 percent from year-earlier levels in Orlando and up over 20 percent in each of the top three metros.
All 33 of the metros covered saw positive rent growth compared to year-earlier levels, although 21 of the metros listed in the report saw occupancies decline year-over-year.
The leading metros for year-over-year SFR occupancy growth were Philadelphia, Houston and Atlanta. Orange County, Sacramento and Baltimore saw the greatest SFR occupancy declines.
The complete Yardi Matrix report provides information on some of the smaller multifamily housing markets. It also has more information about the larger multifamily markets including numbers on job growth and completions of new units. It includes charts showing the history of rent changes in 18 of the top 30 markets over the last 4 years. It can be found here.