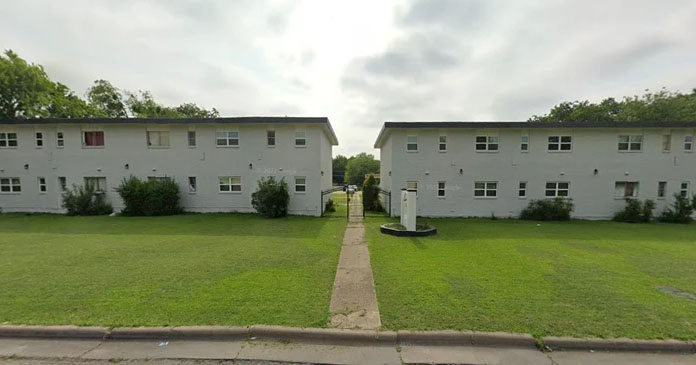 Red Oak Capital Holdings, a national commercial real estate finance company, has provided a $2.3-million bridge loan to the owner of the Templecliff Apartments in Southeast Dallas. The borrower will use the funds to retire an existing mortgage and implement a capital improvement program to increase the property's value and appeal to prospective buyers.
Red Oak's $2.3-million bridge loan was structured with a note rate of 10.00 percent and a 12-month term with two six-month renewal options. The debt represents 71.65 percent of the asset's "As-Is" valuation of $3.21 million and 62.84 percent of its "As-Stabilized" LTV of $3.66 million.
"This transaction is yet another example of the broader challenges that investors are facing in today's tight financing climate," relates Gary Bechtel, CEO of Red Oak. "Having acquired the property two years ago, the borrower needed additional funds to complete planned upgrades before putting the asset up for sale or securing permanent financing. After reviewing the sponsor's business plan, Red Oak provided much-needed capital to bring that business plan to fruition."
Templecliff Apartments consists of a 21,630-square-foot garden-style complex with parking for 53 cars and 26 one- and two-bedroom units ranging from 750 to 1,125 square feet. Situated on a 1.2-acre site at 1234 Templecliff Dr. in Southeast Dallas, the wood-frame and siding structure was built in 1961 and last renovated in 2021.
The sponsor is a Dallas native with an extensive background in multifamily and value-add renovations. He launched Jernigan Capital Group in 2017 to specialize in the acquisition, analysis, and operations of large apartment communities in the Southeast. The firm has an in-house property management team and operates a portfolio of 42 apartments in the Dalls/Fort Worth area. After refinancing the existing mortgage and completing the capital improvements—specifically, upgrading buildings' plumbing system, thus reducing utility expenses—the borrower will exit the Red Oak loan with permanent financing via its existing relationship with Freddie Mac or possibly sell the asset.
"Like many other high-growth markets around the country, Dallas' multifamily sector has experienced softening in recent quarters. However, Templecliff Apartments is located in a submarket that continues to outperform, given its proximity to employment centers and a strong labor pool that fuels apartment demand," said Nick Jans, Red Oak's Regional Manager, Central U.S. "As of midyear 2023, Southeast Dallas reported occupancy of 94.10 percent and year-over-year rent growth of 12.30 percent. Between the property's location, the sponsor's expertise and exit plan, funding this deal was an easy decision for us."
One of the largest MSAs in the country, Dallas has experienced massive growth in recent years. DFW outpaced the nation last year in terms of job growth, and this is expected to continue thanks to the area's business-friendly atmosphere, available space, and decent cost of living. Employment rose 4 percent in the 12 months preceding midyear 2023 thanks to 27 corporate relocations. This pace is expected to remain robust, given several planned relocations and expansions as well as the $4.8-billion expansion of the nearby DFW International Airport.