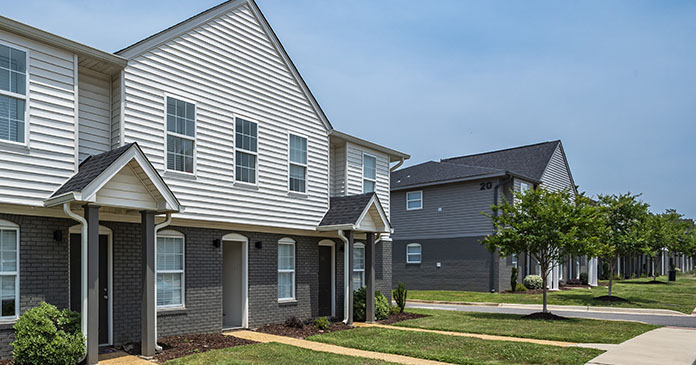 Cushman & Wakefield has arranged the sale of The Gates at South Bend, a 147-unit multifamily community located in Tuscaloosa, Alabama.
Ben Thomas and Parker Caldwell of Cushman & Wakefield represented the seller, WGO, LLC, in the transaction. The multifamily community was acquired by ARC Multifamily Group.
"The Gates at South Bend is a quality asset that has been completely redesigned through significant capital improvements. The property arrived to market at an attractive cost basis with excellent performance trends, both of which attracted out-of-state capital to the Tuscaloosa metro area," said Thomas, Senior Associate at Cushman & Wakefield.
The Gates at South Bend was built in 1980 and underwent significant renovations between 2017 and 2022. Centrally located in southeast Tuscaloosa, the community offers virtually immediate access to Interstate 20 and residents are within minutes of the city's key employment drivers, including Mercedez-Benz and The University of Alabama.
Cushman & Wakefield's Sunbelt Multifamily Advisory Group is a 110-person investment sales team covering 11 states with No. 1 multifamily market share in that region based on sales volume and transactions reported to CoStar. Per Cushman & Wakefield, in 2023, the group has closed $2.7 billion in sales volume through nearly 90 deals and 15,000 units.