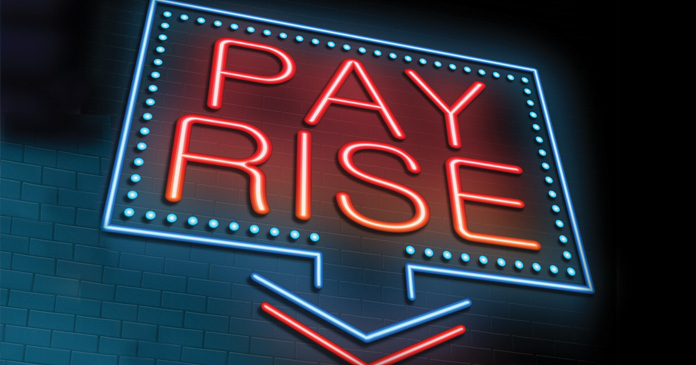 RealPage reported this month that wages are outpacing rents by a widening margin. Moody's Analytics tells a much different tale. After reporting rent-to-income ratios topped 30 percent last year for the first time in 25 years, Moody's declared in May that renters paying one third of their income on rent is now the new normal. 
Using Moody's data, Yahoo Finance aired a piece in August with the headline Rental Prices Outpace Wage Growth. The difference in the housing analysts' stories is the source of the data and method used to measure income versus rents.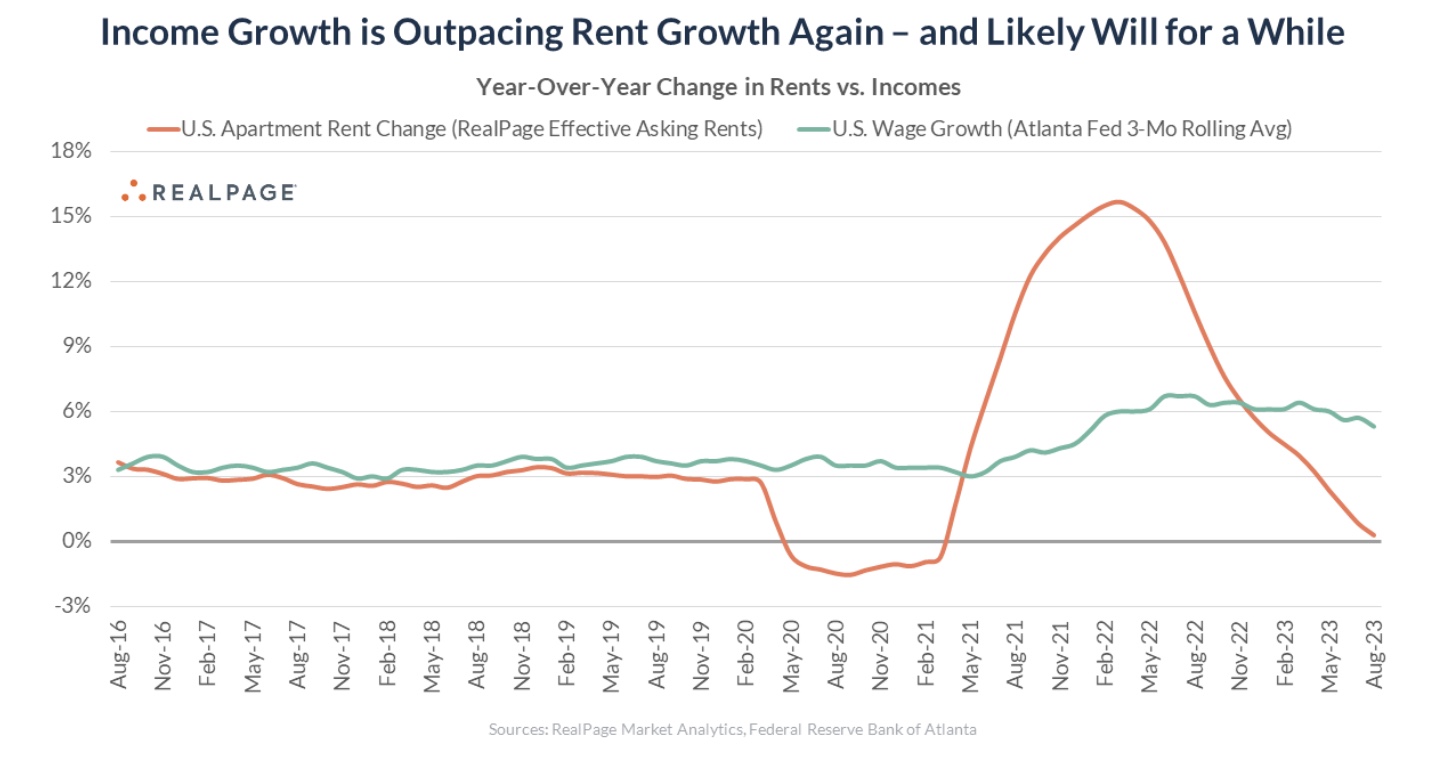 RealPage's 2022 Market-Rate Apartment Affordability Report issued in July revealed that market-rate renters nationwide spend just over 23 percent of their income on rent, well below the traditionally recognized ceiling of 33 percent. When published, rents were growing at their fastest pace in 40 years. But, market-rate renters were able to continue paying rent because their incomes also increased. 
Year-over-year wage growth finally topped effective apartment rent growth in January. Through August, wages surpassed rent 5.3 percent to 0.3 percent. All signs indicate this trend will continue, erasing the gap created during the pandemic when rents grew almost twice as fast as wages.
RealPage looks at actual household incomes, including roommates, of market-rate lease signers, calculates each household's rent-to-income ratio and takes the median, using income data from the Federal Reserve Bank of Atlanta's Wage Growth Tracker and effective asking rents tracked by RealPage. 
The Atlanta Fed's wage tracker is the most real-time national measure for the broader population, says RealPage, especially since household income from Census data is only dated through 2022. But even by Census measures, renter income came within 32 basis points of rents. When Census releases its 2023 data, RealPage expects it will conclude rent growth lags incomes.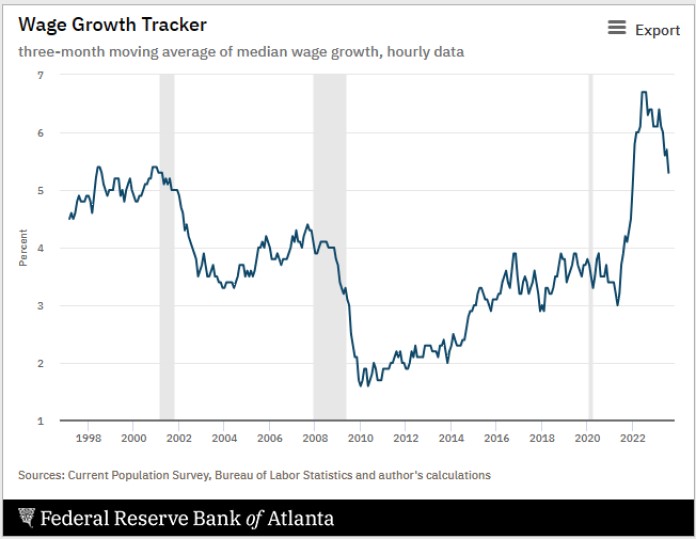 Although rents continue to soften, low- and mid-income renters in the nation's most expensive cities still can't afford market-rate rental prices. 
"The real problem is the severe shortage of true affordable housing for the millions of households who cannot afford to rent or buy. That is a separate challenge that is too often conflated with affordability among existing market-rate renters," said RealPage chief analyst Jay Parsons. 
The rent-to-income ratio shift is due in part to a historic wave of apartment construction, coupled with waning demand for market-rate units. While rents tick downwards, wages jumped four percent this year. They are forecast to increase by 3.8 percent in 2024, based on data from the Salary Budget Planning Survey of more than 2,000 U.S. organizations by consulting firm WTW.