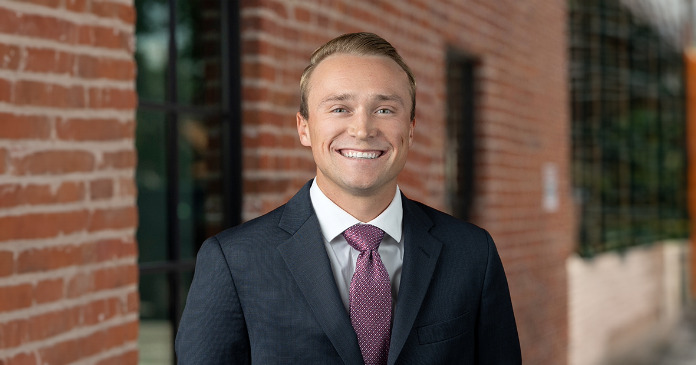 Capstone is pleased to welcome Sam Bretz, a new Senior Advisor, to its Denver brokerage team. Sam joins Capstone with years of sales and broker experience and is a graduate of the University of Colorado Boulder, where he received his bachelor's degree in economics.
A lifelong Coloradan, Sam specializes in multi-housing brokerage in the Denver metro area. Prior to joining Capstone, he was an Associate Broker with Calibrate Real Estate for the past 5 years. He started with Calibrate as a Financial Analyst before moving into brokerage, giving him a well-rounded view of the industry.
The Denver team is led by Capstone Partners Adam Riddle and Jason Koch and has 11 additional brokers.
"We have known and admired Sam and what he's been able to accomplish since he started in this business. When the opportunity came to potentially team up, we could not have been more excited. We think he will fit in great with our existing team and client base," said Riddle.
Capstone was established in Charlotte, North Carolina in 2008. Since its inception, the firm has completed over $12 billion in sales volume. Capstone provides brokerage and advisory services for clients across the private, public, institutional, and non-profit sectors with expertise in various types of multi-housing that include conventional apartments, student housing, affordable housing, manufactured housing, multi-housing development sites, and capital placement. In addition to Charlotte and Denver, the firm has offices in 11 other states.