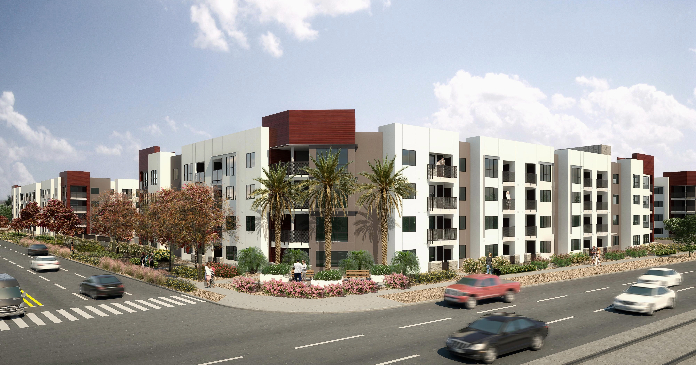 McShane Construction Company was selected by repeat clients Milhaus and Banyan Residential to provide design-assist construction services for Alanna, a new apartment community in Phoenix, Arizona.
"We're excited to be underway on another project with Milhaus and Banyan," commented Jim Kurtzman, Senior Vice President at McShane. "This development is in a central location with easy access to freeways and Sky Harbor Airport and will provide a rich living experience through high-end finishes and luxury amenities."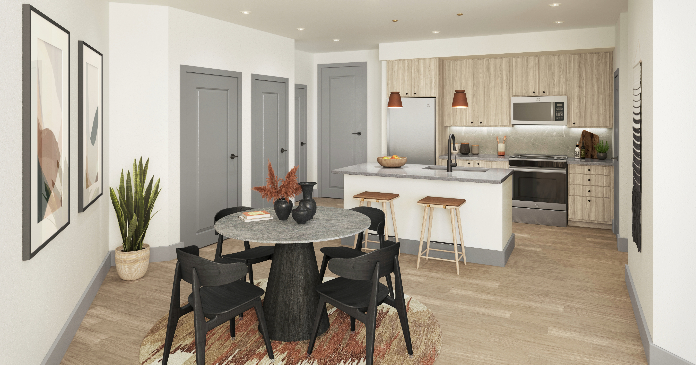 Before construction began, McShane performed site work, which included using deep dynamic compaction and imported fill prior to mass grading, as well as installing a vapor/methane mitigation system for site remediation.
McShane is currently underway with construction on Nollie, a 219-unit multi-family development for Milhaus, and Northbend, a 310-unit multi-family development for Milhaus and Banyan Residential, in Tempe.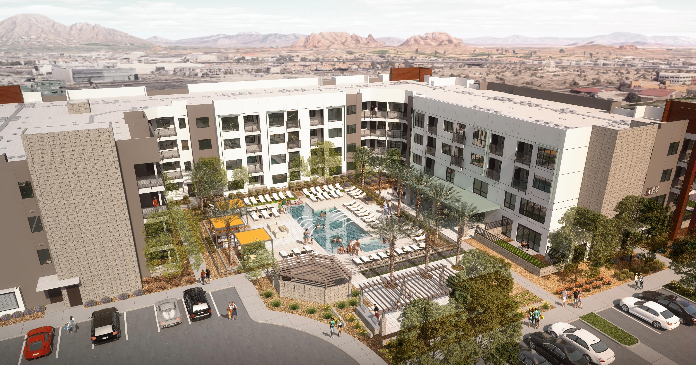 Designed by Todd & Associates, the wood frame buildings will feature four stories each with a stucco, metal, and split face CMU block exterior.