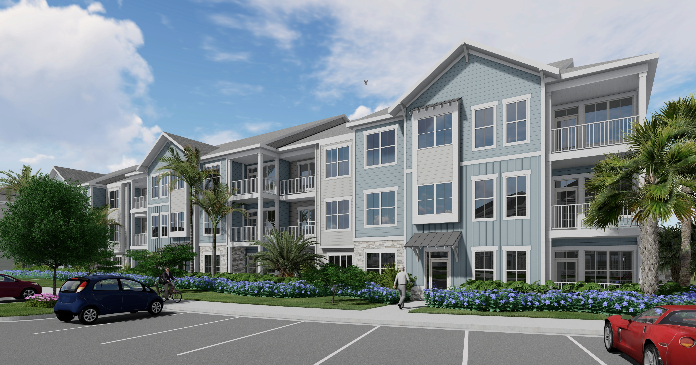 Thompson Thrift, a full-service nationally recognized real estate company and one of the nation's leading multifamily developers, announced the development of Standard441, a new 300-unit multifamily community in the Orlando suburb of Lady Lake.
"Lady Lake is a fast-growing area that shows no signs of slowing down," said Josh Purvis, managing partner for Thompson Thrift Residential. "The area is expected to nearly double in size by 2040, providing Thompson Thrift the perfect opportunity to develop a high-end multifamily community that will offer residents the ability to live close to work and enjoy the benefits of nearby retail, entertainment and recreation."
Located off Highway 441 on the northeast side of The Villages master-planned community, the 15.26-acre community will offer one-, two- and three-bedroom apartment homes in three-story buildings. The apartment homes will feature hardwood-style flooring, stainless steel appliances, patio and balcony options, private yard options, upgraded unit options, detached garages and a full-size washer and dryer. Each home will also feature Alexa-compatible smart home packages.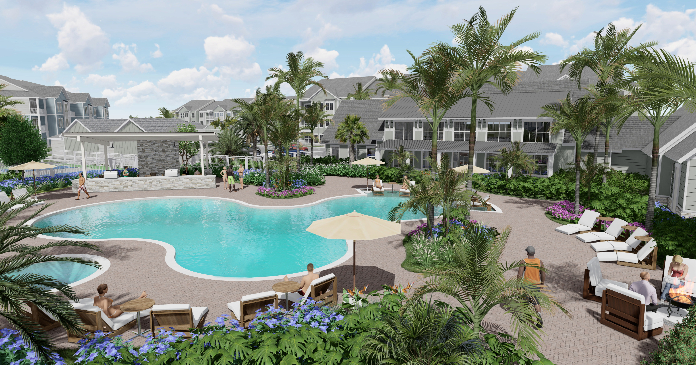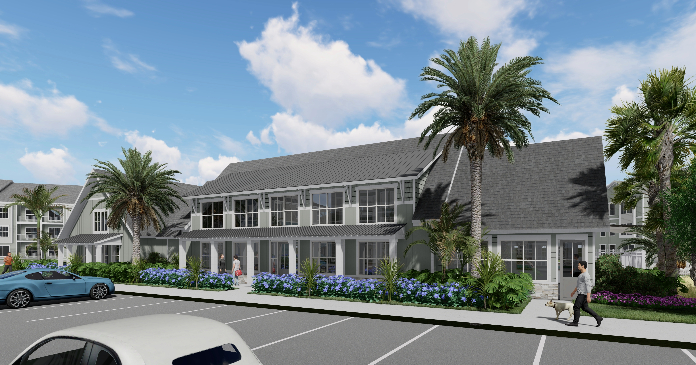 The site is across the street from UF Health The Villages® Hospital, which is the largest, most comprehensive provider of health care services in the region. Nearby Highway 441, which is the main thoroughfare for The Villages, will provide residents with convenient access to nearly 3 million square feet of retail, dining and entertainment options, as well as other major employers including Arcosa, Ash Grove, Advent Health Ocala and the U.S. Department of Justice.
The Villages MSA was the #1 fastest growing metropolitan area in the U.S. during the past decade and projections indicate that the area has the potential to double in total size in coming years.
This development marks Thompson Thrift's 12th multifamily community in Florida and brings the company's total number of multifamily units to 20,000.
During the past 30 years Thompson Thrift has developed more than $4 billion of ground-up development projects across the Midwest, Southeast and Southwest. The company made a name for itself by being one of the few developers to build high-quality, attractive Class A residential communities with a variety of conventional, luxury leased villa and townhome-style communities. In 2021, the company earned the distinction of being named one of GlobeSt. Real Estate Forum's Influencers of Multifamily Real Estate.