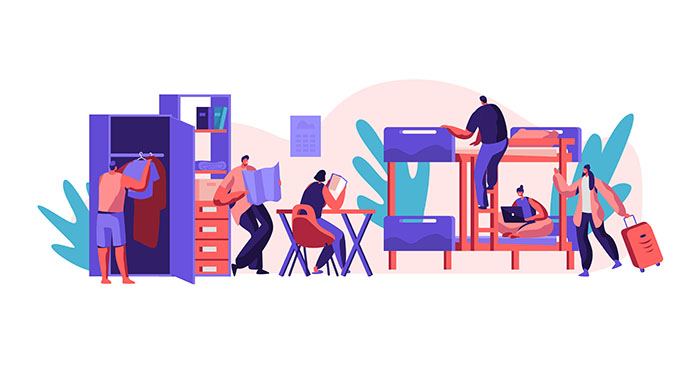 Student housing pre-leasing slowed in the final weeks of summer and start of fall, according to the Yardi Matrix National Student Housing Report released October 19. Although the slowdown also impacted rent growth, which dropped 0.9 percent from its peak in March, the sector going into the fall semester is positioned for high occupancy and record rent growth for the 2023-2024 school year, says the report.
Yardi Matrix has expanded its student housing coverage. The Yardi 200 data set now includes 892,511 beds in 30 markets, and has added more markets with institutionally owned student housing properties.

Pre-leasing of beds at Yardi 200 universities started the year very strong, trending five to 10 percent ahead of its typical pace, but fell year-over-year in September, with 95.1 percent of beds pre-leased compared to 96.2 percent in September 2022. The Matrix report attributes the recent slowdown to slower lease-ups in newly delivered student housing properties, which were only 84.4 percent pre-leased in September.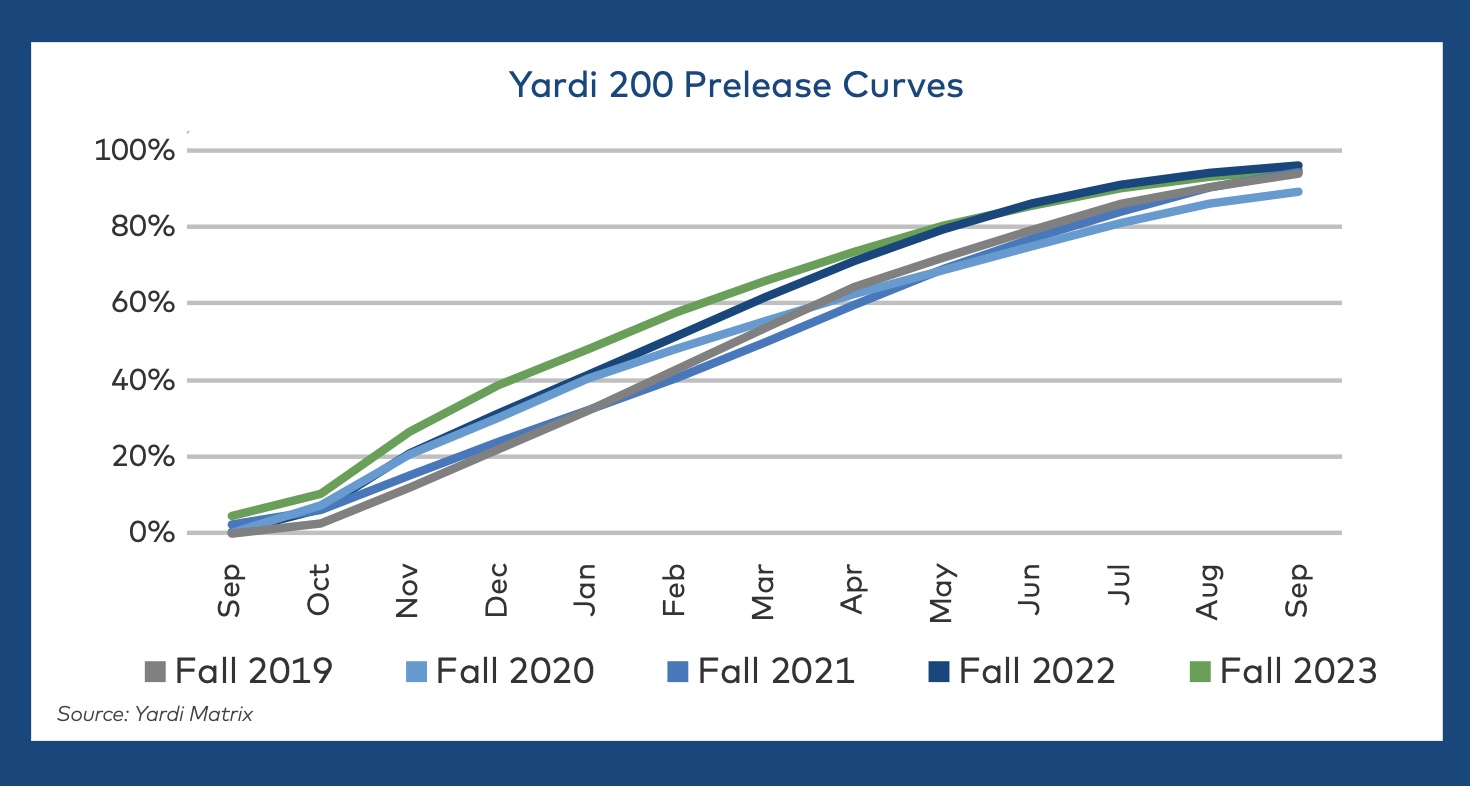 Still, says the Matrix report, September pre-leasing was ahead of the same period in 2019, 2020 and 2021, and 56 university markets were 99 percent or more pre-leased.  

Rents hover near an all-time high at $846 per bed, relatively unchanged over the past four months, dropping from 6.1 percent in September, from 6.5 percent in August and from a peak of 7 percent in March 2023. This is still well above previous years, when rents averaged 2.9 percent in September 2019, 2020 2021 and 2022.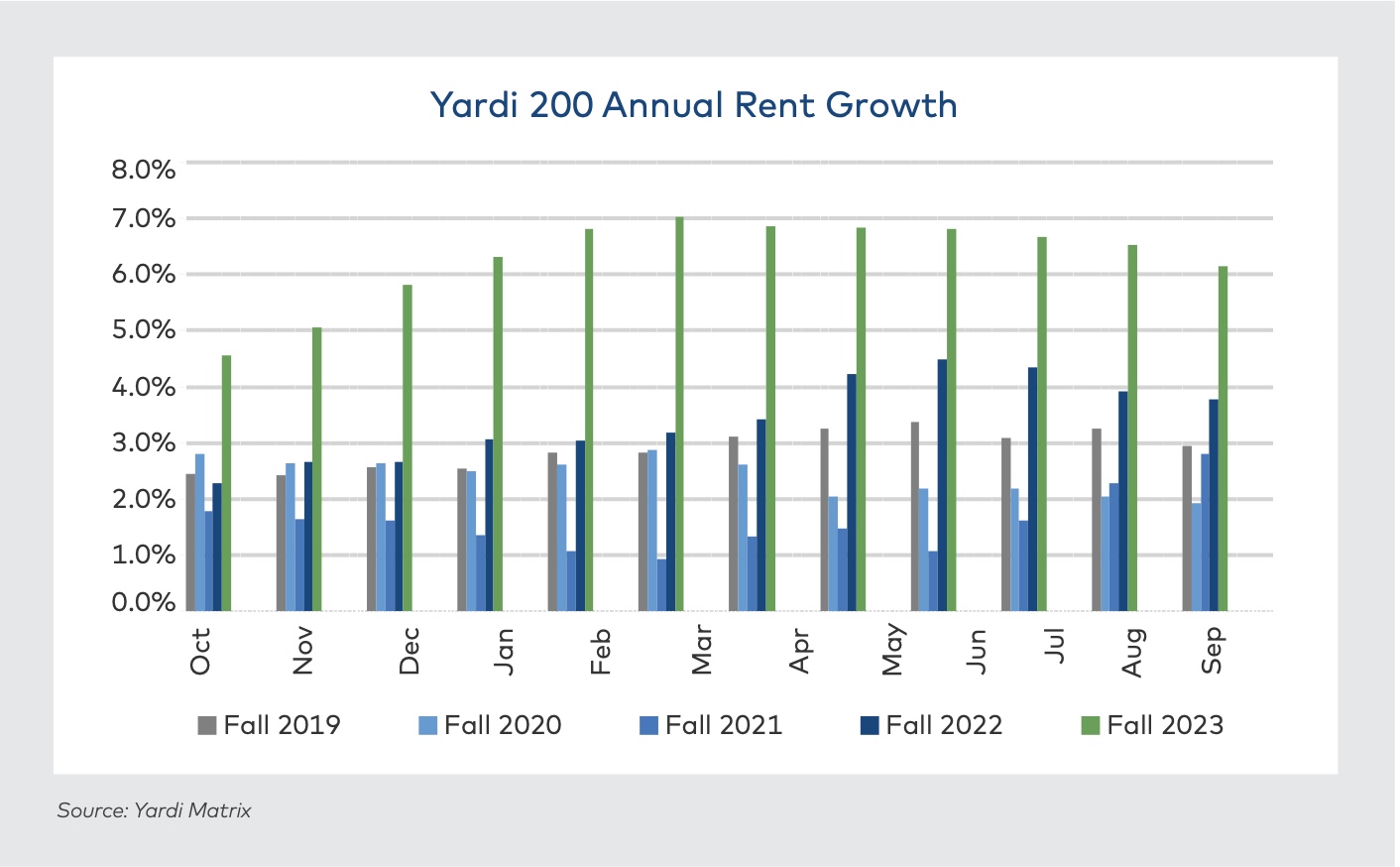 As of September, 33 markets posted double-digit rent growth, including some of the largest student housing centers, like Purdue, Arizona State, Clemson and the University of Georgia. Markets that struggled to increase rents include urban campuses with a significant amount of new supply and late deliveries, said the Matrix report.