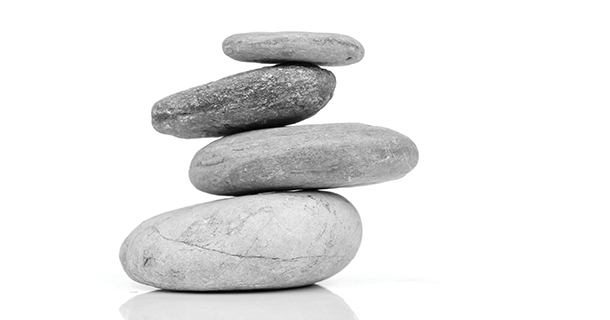 The shifting balance of owned and managed apartments in the U.S points to a trend that has been developing over the past 10 years.
The nation's largest owned portfolios have gotten smaller, leading to more diversity among a greater number of owners. Meanwhile, the nation's largest managed portfolios have not only grown in size, they have shifted from REITs to third-party management companies.
Apartment REITs, once the largest owners and managers of multifamily units in the nation, were conspicuously absent from the National Multifamily Housing Council's (NMHC) top 10 apartment managers list for 2023, released earlier this year.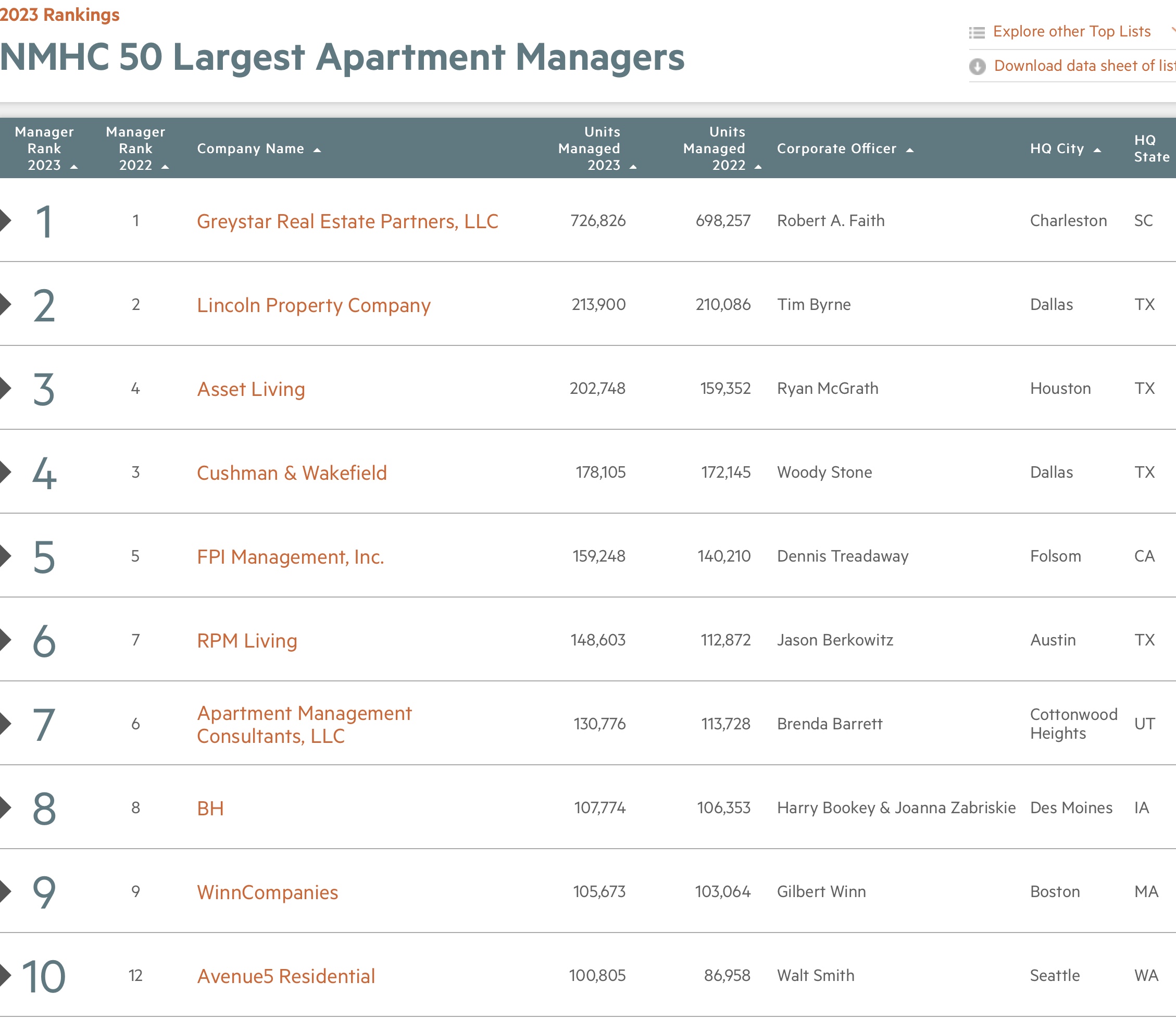 RealPage SVP and chief economist Jay Parsons pointed this out in his LinkedIn blog, calling it another reminder that REIT prices are not great proxies for asset values, especially in multifamily, although, he said, some analysts suggest otherwise.

"And while the REITs play an important role and are generally well managed, they aren't necessarily perfect proxies for rental sector performance, either," he said.

Together, the eight largest apartment REITS manage only around two percent of apartments in the nation. And, since single-family rentals (SFR) are a growing trend, SFR REITs manage only one percent of SFR homes, Parson's points out.
Here is where the multifamily REITs rank for units managed as of 2023, according to the latest NMHC Top 50 rankings. 

11 – Mid-America (MAA)
16 – Equity Residential (EQR)
17 – AvalonBay (AVB)
25 – Essex Property Trust (ESS)
26 – Camden Property Trust (CPT)
29 – UDR
47 – Independence Realty Trust (IRT)
Dom Beveridge is a multifamily proptech expert, publisher and principle at consulting firm 20for20. When NMHC released its most recent annual lists of top 50 owners and managers, he noted that 2023 marked the first year that all of the top 10 apartment managers are third-party managers.

Going back through the years, he discerned that this trend toward third-party management and away from REIT management began developing about 10 years ago, when three of the top ten and seven of the top 20 managers were apartment REITs.

This observation lead Beveridge to prepare the table below, comparing the portfolios of the 2023 top 50 to the equivalent numbers from 2013. He included the table in his blog dated May 3, 2023.



The table shows the average ownership portfolio size has shrunk in the past decade. The total unit count for the top 50 is 17 percent lower that it was in 2013 and the top ten down 33 percent.

"These numbers tell us that an already fragmented industry is becoming ever more fragmented. That is good news story in a growing industry, because it suggests the generally favorable financial environment has led to an increasing number and diversity of owners," said Beveridge.

At the same time, the average portfolio size of the largest managers grew substantially. Over the past decade, the top 50 managers increased unit count by 58 percent. The top ten managers grew by 83 percent, mostly through consolidation among the largest players.

"But, all 50 (managed) portfolios grew at an impressive rate, suggesting this is a general trend," said Beveridge.