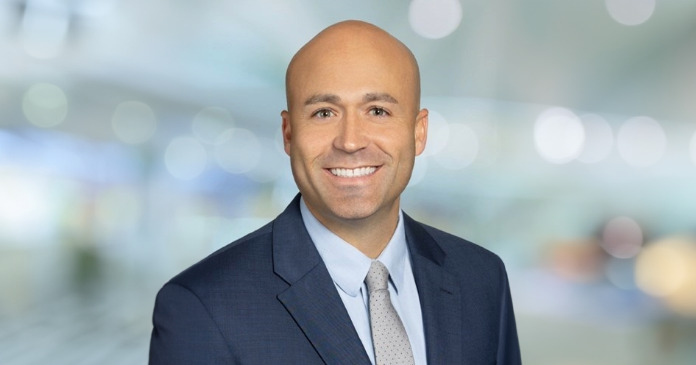 BKM Capital Partners, a commercial real estate fund manager, has selected Mason Waite as Managing Director of Asset Management. He will also serve on the Investment Committee for the company, which specializes in the acquisition and improvement of value-add multi-tenant light industrial business parks in the Western U.S. This strategic move is set to strengthen the company's position in the market and optimize efficiencies, aligning seamlessly with the organization's ongoing trajectory towards robust growth and expansion.
Over the course of his 12-year career, Waite has developed significant expertise in strategic asset management, leasing, property operations, capital project execution, underwriting, and due diligence. He has completed 1,000-plus leases across 10 markets, overseen $150 million worth of capital projects, and managed more than 10 million square feet of multi-tenant industrial real estate.
"With his diverse background, Mason has had a major hand in executing BKM's high-level business plans, establishing himself as a proven leader across our value-add execution and asset management activities," said Brian Malliet, BKM's Founder and Chief Executive Officer.
Having started his career in international tax planning, Waite has held positions of increasing responsibility at such firms as Deloitte in Los Angeles and Western Digital in Orange County, CA. Before joining BKM, he served as a longtime consultant to Concert Capital Partners, a boutique owner-operator of private golf clubs. In this capacity, he modeled and sourced a $75-million turnaround fund, conducted due diligence, and sourced target acquisitions.
"Since joining BKM in 2016, Mason has been an invaluable member of our team, helping to structure and direct our operational strategies and asset management efforts to bring the best out of our investments," added Malliet.
During his tenure at BKM, Waite has facilitated the repositioning and stabilization of more than 60 industrial properties throughout the Western U.S. Previously Director of Asset Management, he has demonstrated exceptional skill in overseeing large-scale projects, optimizing operational efficiency, and delivering outstanding results in asset and construction management.
Waite holds a Bachelor of Science degree in finance and economics from Brigham Young University, an MBA from Chapman University, and Juris Doctor from Chapman University's Fowler School of Law. He is a member of the State Bar of California and a licensed California Real Estate Broker.