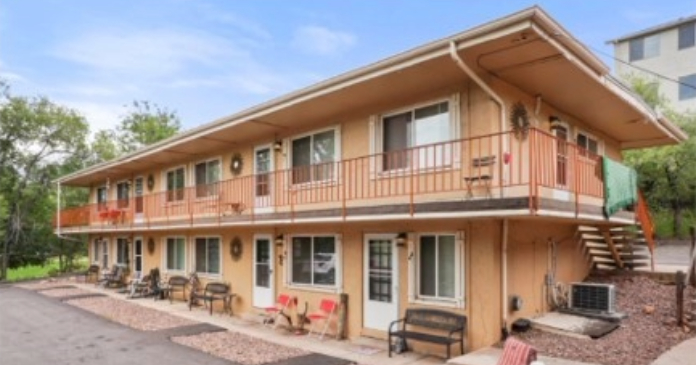 Capstone has closed the sale of Canyon Retreat Apartments, a 5,252 sq ft multifamily property for the sale price of $1,310,000. Adam Riddle & Conor Cavanor of Capstone brokered the transaction.
The property consists of two buildings: the first has 8 units, featuring a mix of four studios and four 1 bedroom/1 bath apartments, while the second building features two spacious 1 bedroom/ 1 bath apartments along with a separate shared laundry space. The Seller is long-standing client of Capstone and has owned this property since 2015. The decision to sell is due to the owner residing out of state.
Canyon Retreat Apartments is conveniently located right off Highway 24, situated between Old Colorado City and Manitou Springs. The property offers the convenience of being within walking distance to both the Red Rock Canyon Open Space and Garden of the Gods.