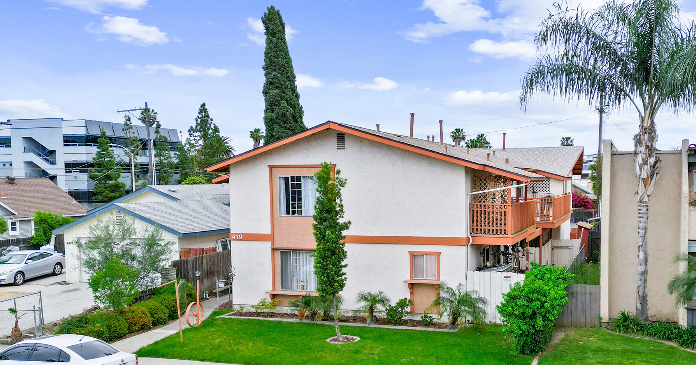 CBRE announced the sale of a five-unit multifamily rental community in Escondido, California to a private investor for $1.41 million.
The transaction was facilitated by CBRE's Executive Vice President Dan Blackwell and Associate Amanda Fielder, who represented the San Diego-based seller in a 1031 exchange. The buyer was based in Orange County, California.
"The five-unit property represented a value-add opportunity for investors in a great walkable neighborhood (Walk Score: 95), just one mile from Escondido's historic downtown," said Blackwell. "Our marketing efforts generated multiple property tours and competitive offers for this desirable 1980s construction, securing a buyer who closed in 35 days. Our team also played a pivotal role in assisting the seller in acquiring their upleg property in Orange County to complete the 1031 exchange process."
Fielder added, "The property's strategic location, neighborhood amenities, strong rental demand, and potential for future growth make it an attractive opportunity for investors looking to maximize gross income and increase value through the construction of an accessory dwelling unit (ADU) at the rear of the property. In-place rents are currently 39% below market rate."
The property's location offers several advantages, providing residents with easy access to an array of lifestyle amenities and proximity to Interstate 15 and Highway 78. The 4th Avenue property is situated less than a mile from a variety of restaurants, winery tasting rooms, retail shops and entertainment venues. Residents also have the convenience of walking to nearby schools, multiple grocery stores, health services, places of worship, the San Diego Children's Discovery Museum and public transit.