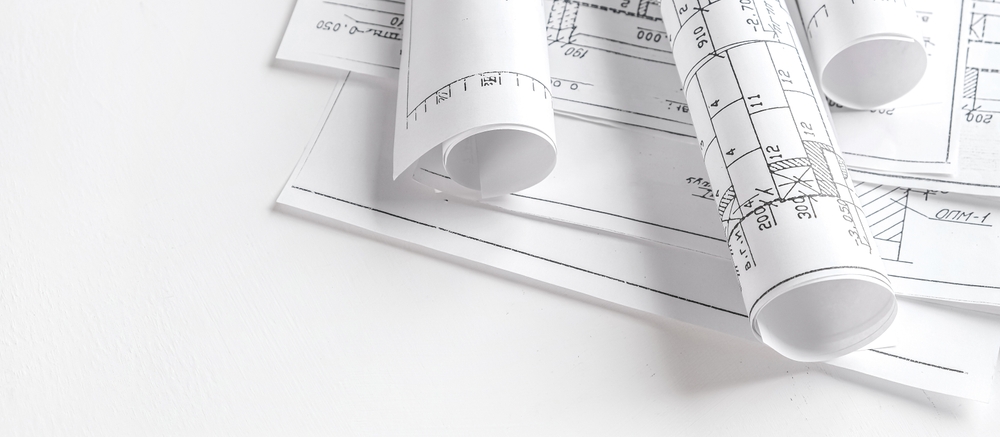 Yardi Matrix revises its forecast of multifamily construction starts and completions as development activity slows, predicts new supply will bottom in 2026
Yardi Matrix released its revised Q4 2023 Multifamily Supply Forecast for new multifamily construction this month. According to the report, construction starts remained elevated through the first half of 2023, resulting in a forecast of increased new supply delivering in 2024 and 2025. But, several developments arising in Q3 point to a slow-down in new development start activity.
Yardi Matrix construction start data peaked in May 2023 on a year-over-year basis. The planned pipeline plateaued in Q3 2023, while the prospective pipeline continued to plateau in the same quarter.
Across the multifamily markets monitored by Yardi Matrix as of January 2020, approximately 1.2 million units are under construction. Of these, around 480,000 are in lease-up, which is in line with the trailing six-month average of 438,000 units, representing a 15.9 percent increase from the previous year. Most of these units will be leased by the end of 2023, or in the first half of 2024, predicts the report.
Around 745,000 units are currently under construction, but not in lease-up. This is a 16.2 percent quarterly increase and a year-over-year increase of 35.3 percent. 
The chart below forecasts a 5.8 percent increase in completions in 2024 and a 6.2 percent increase in 2025. The following years' completions are forecast to decrease by roughly five percent.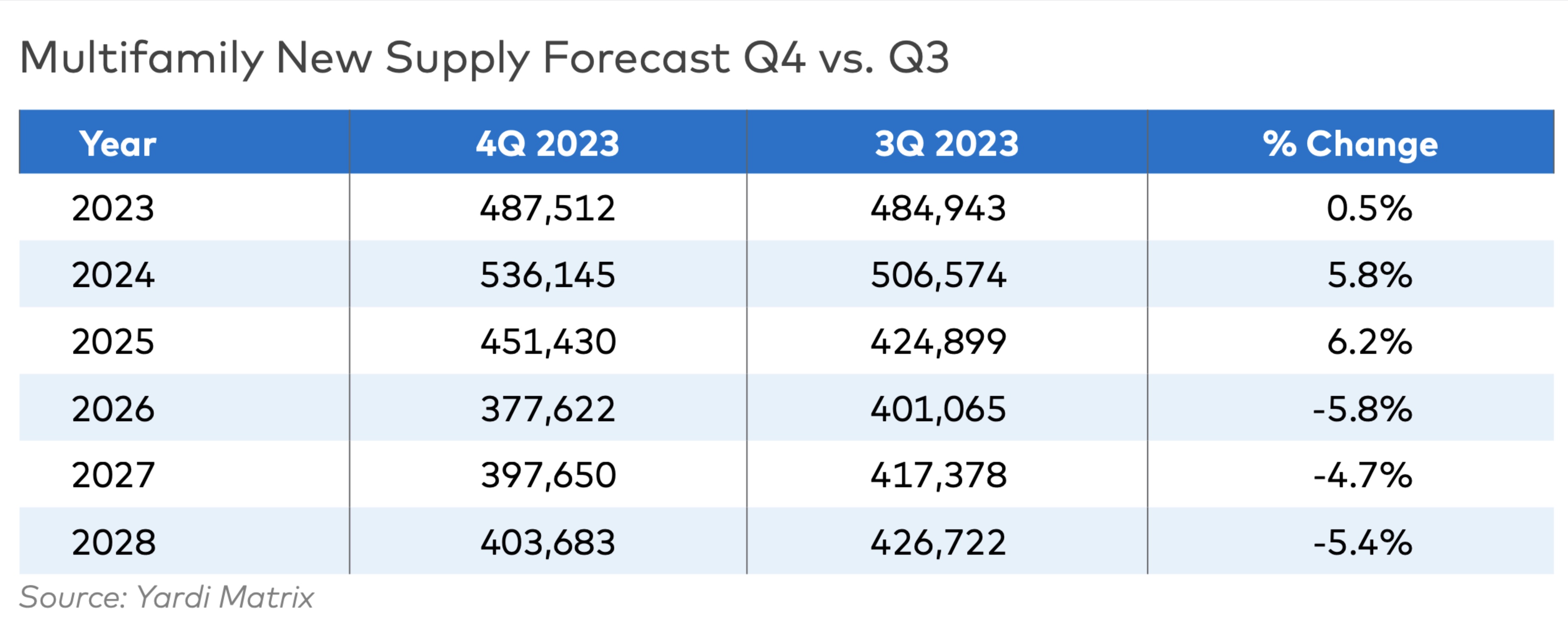 Comparatively, RealPage Analytics 2024 US. Market Forecast, released in October, predicts a significant pullback in apartment deliveries beginning in 2025 and bottoming in 2026. RealPage national data estimates suggest that supply delivering in 2025 will drop between 15% and 20% in most major U.S. markets covered.
And, according to the Burns Apartment Developer and Investor Survey, developers expect apartment starts to decline over the next 12 months after falling 40 percent so far this year.
Supporting data
Yardi points to supporting indicators that multifamily starts should continue to decline through the end of 2023 and 2024. These include the September Architectural Billing Index (ABI), which came in at 43.5 for residential design billings—the fourth consecutive month that the index was below 50. A reading below 50 denotes billing contraction, above 50 denotes billing expansion. Changes in the ABI historically precede changes in construction activity by 12 to 18 months.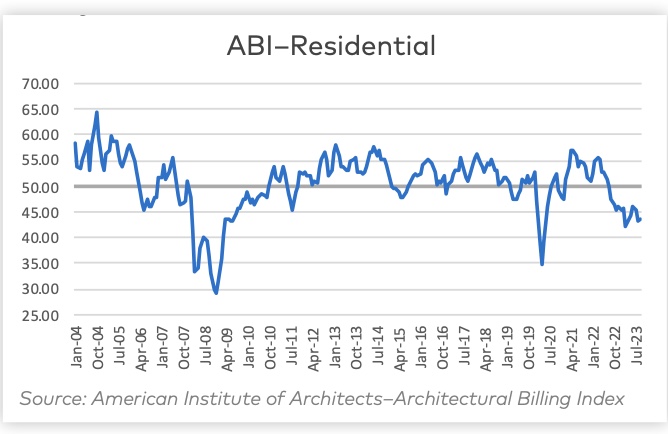 Another indicator is the U.S. Census Bureau's residential construction report for buildings with more than five units, which provides more current construction start data than Yardi, although not as comprehensive. The Census tracks directional changes, which showed a contraction in starts in August 2023.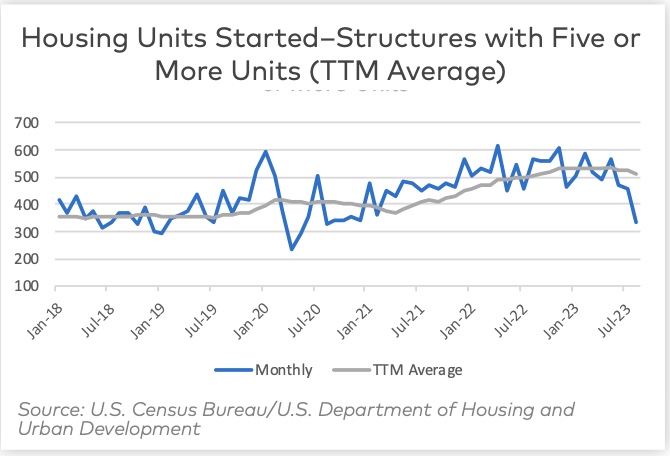 Duel forecasts for the future
The report presents two forecasts, one assuming a relatively mild recession starting late in 2023 or early 2024, where multifamily fundamentals remain relatively solid and debt and equity remain available, but reduced. This scenario results in reduced construction starts in the second half of 2024 and all of 2025 that produces a 29.6 percent decline in new supply peak to trough. The alternative forecast assumes a deeper, longer recession where financing is less available and multifamily fundamentals weaker. In this scenario, construction starts begin to fall off in the second half of 2023 and continue though 2025, with new supply declining 37.5 percent peak to trough. New supply begins to increase again in 2027 and 2028, but at levels well below current cycle highs, says Yardi.
The near flat growth recorded in Q3 is a sharp departure from the growth the planned pipeline recorded right after the pandemic, more evidence that development interest is slowing. Both forecasts predict new supply will bottom in 2026, the baseline at 377,000 units and the alternative model at 335,000 units.