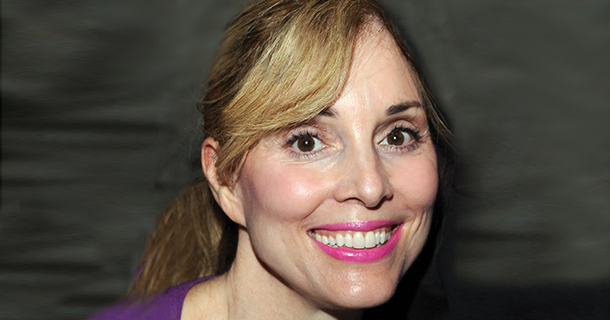 Like those before me and, perhaps, those beyond my view, I want the whole field advantage. It's a view that assures the tension of new and the vigor of limitless context. But mostly, it delivers a wide open ocean of opportunity.
Just as you can easily judge the management of your community or portfolio through net result, evidence suggests that the greatest leaps in history are derived from tension-driven innovation.
This may be a most perfect thing in an economy that is shape-shifting by the day. From capital markets, to the re-definition of a rental, to gasping household formation–I see only a high-tide ahead.
In Amanda Elatia's story, "Imagine the reality you want," she reminds us of those things to remember through the thin of thick-and-thin: observation and curiousity. These two jewels will naturally propel us away from our hardened perceptions and allow creativity to unleash earth-bound thought and derive profitable enterprises.
It's the same method that remains abundant in this, our multifamily industry.
This very tension is creating a new market sector of single-family rentals and related financing models, new perspectives on ROI through energy-efficiency and conservation, and literally reshaping apartment design.
Innovation is never more evident than in this year's Pillars of the Industry Award finalists. Transit-oriented communities are hot, and the trailblazers of our industry are redefining the "trail" to public transit and proximity. It's a bold new day in multifamily as the commute adapts to the new normal.
Because the world of business never stands still, it is also with great pleasure that I introduce our two newest editors, Gary Fauth and Steve Dorman.
These heavy-hitters are leading experts in an industry that has just begun to take multifamily by storm: energy efficiency.
A PhD in economics from Harvard, Dr. Fauth taught economic policy at the university for over a decade, lent his innovative brilliance to Dun & Bradstreet, CRA International and Union Pacific Corp. Mostly, I would call him the father of the smart meter.
Working with the U.S. Federal Energy Regulatory Commission (FERC), he is all-things smart meter deployment. As this program has sprouted wings, it has naturally caught the attention of other countries making Gary a popular guy. As such, it could be argued that Gary has become the world expert.
Steve Dorman, comes to us from the school of Howard Ruby and the grand days of the Oakwood brand. He is the grand master of apartment operations and has spent the most recent decade optimizing the sector's profitability through energy efficiency programs and innovation. Steve is a numbers guy and it pencils profit, or doesn't fly.
It's quite a line up, this issue and our team. Expect to learn something new. You won't be disappointed.