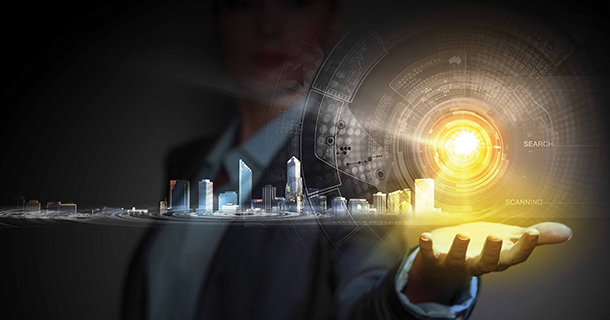 Most likely, your management team is already awash in technologies that peripherally surround the property operations experience: property management software, websites, portals, email, voicemail, social media, corporate account systems; Excel spreadsheets; Internet listing services (ILS), outsourced utility billing, electronic payments, asset management systems, accounts payable systems, bookkeeping, general ledger systems, vendor's systems, and the list goes on and on.
While peripheral technologies bring inherent advantages and measurable returns, the fact is that no one has struck at the underlying cause of the real inefficiencies, the cost, and the trouble—the disparate silos of structured and unstructured data scattered around multiple property locations in paper files, email repositories, and line-of-business applications.
As technology advances, multifamily owners have an immediate opportunity in cloud-based solutions that alleviate the in-house IT burden, enhance mobility and security, and improve overall productivity. Such services also appeal to the tech savvy generation of Gen Y renters. However, in this maze of new opportunity, it is important that multifamily owners take a step back. Where to begin? Where can owners and operators most effectively start the transformation to digital, automated, and centralized operations? It's already a known value. And it's on-demand insight does matter to your bottom line.
Consider, for a moment, the history of technology in the apartment industry.
The real estate industry in the U.S. is one of the country's largest industries and it is simultaneously one of its most fragmented. Companies serving up technology to this industry are also extremely fragmented. As a result the challenge of selecting providers remains a difficult process.
Providers fill trade show floors. Representatives make myopic attempts at the holistic challenges you face. This, in turn, drives the need for multiple contracts, unbalanced pricing, lack of accountability, and costly integration. The bottom line:  ineffective solutions.
What is truly needed in the industry is the ability to centralize and digitize business records, automate common workflow processes to monitor staff performance, and enable on-demand access to the heart of property operations—the paper, yes, your resident and business records.
Leases, contracts, invoices, budgets, proposals, employee records and the ever-growing explosion of electronic information such as emails, PowerPoints, and photographs—are the core of your business. And your core is fragmented.
So very promising is the insight that can be gained from intelligently classifying and organizing your business records in a way that promotes compliance, promotes risk reduction, ensures awareness of critical issues such as deadlines and required approvals, and automates audited processes in a way that improves productivity and paves the way for big data analytics on your centralized business records and data.
Still, the transition to digitized records must inherently incorporate the occasional use of paper. Whether it is a resident who requests a paper copy of their lease, or proposals that need to be distributed to parties during corporate meetings—paper will remain a necessary, and useful, tool.
Understanding this—that paper and digital content must seamlessly work together—is critical to transforming property operations to the digital age. The ability to bridge the paper and digital world in a way that is convenient and delivers insight from document content is where the partnership between SyndicIT and Hewlett-Packard began. The result is a seamless and nimble hardware-software solution specifically designed for multifamily operations.
The HP Silver Development Partner program is the method by which HP's delivers innovation specifically guided by the needs of the multifamily industry. As an HP Silver Development Partner, SyndicIT collaborated on a product called the Virtual Property Assistant (VPA). The VPA enables multifamily operators to streamline workflows, create a platform for centralized information access and management, and improve document-intensive processes.
IT environments are crucial for multifamily owners. Choosing the right applications, hardware, and IT management software is a  competitive advantage. This is a pivotal reason HP formed a partnership for strategic collaboration with the industry-insider, SyndicIT.
The VPA automates digital real estate operations and workflow management using HP multifunction-printers. Tailored workflows make on-boarding documents to the cloud, digital document collaboration, and secure document storage as easy as one-touch on the device.
With Virtual Property Assistant, a printer is transformed into a tool for multilevel productivity. It enables anytime, anywhere access to documents from mobile devices. It delivers proven expense reduction, heightened security of confidential business and resident information, and accelerates information sharing and collaboration across multiple property locations and with multiple business partners.
Newest technology
The Virtual Property Assistant is powered with HP's IDOL technology —the Intelligent Data Operating Layer—which understands the context of scanned document. This means that without the use of metatags or manual indexing, your business records become entirely searchable on content, and  sets the stage for analytical interpretation on the meaning of each of your documents, on a mass scale.
Take contract management. With the Virtual Property Assistant, you can on-board documents to the cloud, intelligently-index them, and create a custom dashboard that provides insight on key matters such as expiration date, vendor selection, and comparative metrics on similar service providers in different geographies.
With the adoption of the VPA, staff saves time and apartment managers eliminate expense by using less paper. Perhaps most importantly, multifamily owners can implement today the critical technology infrastructure required for the future of big data.
While multifunction-printers may not seem like a sexy start to big data analytics, they are in fact a critical component. The selection of the right equipment is crucial to a multifamily owner's ability to capture information, on-board documents to the cloud with ease, and automate processes to save staff time.
Think of seven-year record retention policies. What could you learn from those boxes of files stored in a facility or locked up in file cabinets? Imagine the insight to be gained from adequately processing, interpreting, and analyzing historical information. Even more, think of the requirements of bringing all existing and future information into a centralized location—there must be a common, fundamental layer where all business records are stored.
Multifamily owners now have an easy-entry opportunity to reassess their current technology landscape and understand that before the adoption of more disparate services—the time is now. To be most productive, multifamily operators must centralize business information, manage documents in the cloud, and gain the necessary infrastructure to connect disparate silos of information distributed in property offices across the country. This will also serve to coalesce software applications, and data insight, awareness, and knowledge to make proactive business decisions that produce lasting value and maximum results.
It's about helping multifamily owners meet today's challenges while preparing for tomorrow's.
Author: Lauryn Schimmel is managing director of SyndicIT Services.