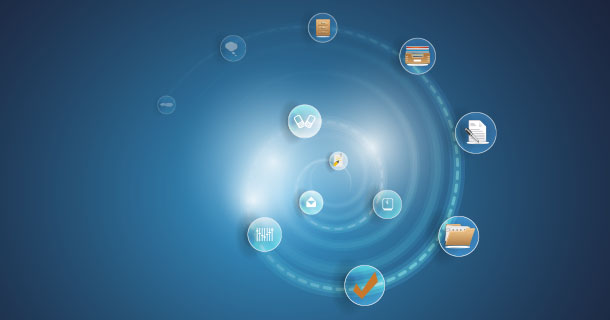 From the creation of fire to the creation of the Internet, new technologies have enabled early adopters to gain a competitive advantage and change the very nature of the way we operate and succeed. Although the author is unknown, we are all familiar with the adage "information is power." Those who know more about their surroundings, their competitors, and their risks enable their business to compete more successfully and gain the necessary insights to win in business. This is the driving force behind big data and the huge influx of companies offering business intelligence, advanced analytics, and predictive analysis. Big data for the multifamily industry holds significant competitive potential for those who are the first movers.
Consider the dawn of property management information systems as the creation of fire—fueling the explosion of management companies across the United States—each seeking success through standardization of management and increasing operational efficiencies of their most valuable assets—their properties.
Then, came the bronze age—the dawn of rent yield management systems that further enhanced multifamily companies' ability to compete and optimize yield.
Then, the age of steel with social media and website portals—where multifamily companies adopted weapons to target new prospects and customers using the Internet. While all of these trends have culminated in more successful operations, one must ask if the multifamily industry is now stuck in the middle ages with multiple bespoked systems, multiple vendors, and a constant struggle to keep up with the latest technology, security, and tech-savvy renters. How can we hope to stay on the leading edge?
With the dawn of cloud-computing and the explosive potential of big data, one can see that multifamily is entering its exciting new technological renaissance—where the potential to increase value and optimize operations are limitless.
To quote the Renaissance Master Leonardo Da Vinci: "Life is pretty simple: you do some stuff. Most fails. Some works. You do more of what works. If it works big, others quickly copy it. Then you do something else. The trick is doing something else."
This truism aptly describes the technology-adoption curve in multifamily. The winners of the multifamily renaissance will be those who quickly decide to do this something else—make an investment in a service or technology that will deliver better insight and advantage over your competitors. The sooner the better. That is the first mover advantage.
This renaissance is an exciting new frontier for our industry. It begins by going digital in every aspect of an operation. Just how to achieve full digitalization is complex; new services and technologies are released almost daily.
From trending #hashtags announcing new products from giants like Google, Apple, IBM, Microsoft, and HP daily, to the billions invested in technology start-ups by venture capitalists seeing new opportunities, the multifamily industry must grapple with a new era that will usurp old processes.
There must be a cohesive strategy in place. Unfortunately, big data analytics and performance optimization are not light-switches that simply turn on. One must develop clear strategies and objectives to best improve operations using analytics.
What are your key pain points? Into what area of your operation do you wish you had more visibility? Where could your services could be improved versus your competition, and how? Such questions should not be seen as challenges, rather as opportunities as the new era of quantum computing, big data analytics, and open-stack cloud computing come crashing like a tsunami on this industry… and on your enterprise.
Contract management
One challenge that could most simply be improved by new technology is contract management. This central, yet critical, function is often left unattended, moves in constant flux, yet is rich in opportunity.
Think of all of the properties in your portfolio. Each has its own stack of contracts including: maintenance, landscaping, software, cable, Internet, elevators, appliances, cleaning services, billing services, utilities, and the list goes on and on.
More importantly, you are in the business of acquiring new properties, and as these properties change hands—so to do their associated service contracts. Now, you are left with multiple vendors, multiple terms, variable pricing, and a huge stack of paper that takes significant time to sort through and analyze. But this asset base—contracts—is rich in opportunity, and with the right tools easily and quickly analyzed.
Adding to the complexity are national versus local contracts, and the potential negotiations that can be made by negotiations for best price. Think of the potential savings from analyzing your contracts by service type and vendor, and having all the information necessary for better contract negotiations right at your fingertips. Also consider the proprietary information that should be secured and properly permissioned to ensure no other parties gain access to your best terms as negotiated with particular vendors.
Contract management analytics allows for property managers, regional managers, and corporate staff to receive automatic notifications sent to their email when contracts are nearing expiration. Such alerts can be configured in advance to give staff ample time to assess vendors, evaluate alternatives, and ensure prompt attention is given to renewals. This protects against spending money on vendors you may not want to renew, or ensure that renewals are done timely and contain better rates.
Good contract management analytics gives you a customized dashboard that delivers information such as price-per-unit for services. This allows you to compare pricing against other vendors at other properties so as to generate better terms and rates. You can gain insight into the terms of contracts at each property to easily negotiate national rates by bundling properties into a single service contract.
Finally, contract management analytics gives you the ability to untangle stacks of contracts and get actionable insight on these important documents to improve your bottom line. Such analytics means no disruption to operations, and ensures your properties are selecting the best vendor for the required services.
Information is power, and the power to be gained by contract management puts your company in the driver's seat of contract negotiations. Information can yield measurable returns to your bottom line and overall success.
Contract management is just one example of the potential of big data analytics and a key pain point that can be addressed by multifamily owners today. Its adoption is simple and available technologies can do all the discovery work for you without expensive investments in staff time.
The path to big data is as simple as selecting a document type from which you would like to derive insight and actionable intelligence. The yield is synchronization with your business objectives.
Use this in planning discussions with your business operations teams. Also consider  other areas of your operations: What about affordable housing document management? Legal and compliance reporting? Human resources with automated audits? Streamlining acquisitions and dispositions  collection process?
Just as the Renaissance saw an explosion in new frontiers in art, architecture, and language so too will the multifamily technology renaissance in big data result in new competitive advantages for every aspect of your business. And that's not just IT, but operations, legal affairs, marketing, sales, risk management, ancillary services, and human resources.
It is time to start the conversation as you plan for future growth and success. Select vendors that offer multifamily-focused analytic solutions that don't require an extensive overhaul of existing business systems and practices. And remember, Michelangelo did not paint the Sistine Chapel in one afternoon, but he did start with just one brush stroke.
Start creating your big data masterpiece for your multifamily business with contract management—one area, one department, one contract at a time.
Author: Lauryn Schimmel is managing director of SyndicIT Services.