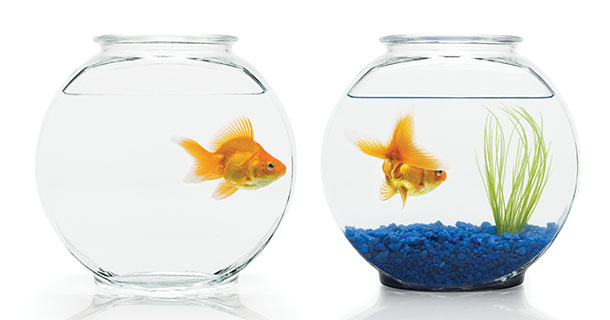 A polo-playing multimillionaire who allegedly broke up Gov. Andrew Cuomo's marriage, a former tobacco executive who once chaired an anti-tax organization and the head of a hedge fund have all lived in rent-stabilized apartments in some of Manhattan's toniest zip codes in the past few years, paying a fraction of their units' true market value.
An analysis of state records found that they were among the tens of thousands of big earners, from surgeons to law firm partners to business executives, occupying rent-regulated units, the city's largest form of affordable housing.
Many of these tenants had remained in their apartments for decades, only losing their sweet deals when their monthly rents rose above $2,500 and their landlords proved that they had earned more than $200,000 in each of the previous two years.
Having a rent-regulated apartment can mean significant savings. City Comptroller Scott Stringer noted that a recent study showed rent-regulated apartments in Manhattan reduced monthly rents by an average of $829.
"It's ridiculous," Carol Kellermann, the president of the good-government group Citizens Budget Commission, said of high earners living in rent-regulated homes.
"It's not making affordable apartments available to low-income people."
Rent-stabilization laws were enacted more than a half-century ago to make the city more affordable for the middle and working-class. A government board annually sets rent increases for these apartments, preventing any sharp rises. In exchange, landlords receive tax breaks.
But having a low or middle income is not a requirement for obtaining a rent-regulated apartment. That means wealthy city residents can live in them, too—if they're lucky enough to snag one.
In 2010 there were nearly 970,000 rent-stabilized apartments in the city, according to the U.S. Census Bureau's most-recent New York City Housing and Vacancy Survey.
That year an estimated 22,642 rent-stabilized households had incomes of more than $199,000, according to the census data analyzed by the Citizens Budget Committee.
Roughly 2,300 rent-stabilized households had incomes of more than $500,000, according to the data.
Bruce Colley—a multimillionaire whose family owns a 300-acre estate in North Salem, N.Y., and whose dad is one of the biggest McDonald's franchisees in the country—fit in that group.
Colley, 60, made headlines in 2003 for allegedly having an affair with Cuomo's then-wife, Kerry Kennedy, leading to their divorce.
At the time of the alleged scandal, Colley lived with his wife, Ann, in a $2.5 million apartment on the Upper East Side. His own marriage subsequently ended in divorce.
In 2008 Colley moved into his then girlfriend's rent-stabilized apartment and took over her lease. The unit was in a landmarked building on tree-lined East 74th Street, just two blocks from Central Park.
His girlfriend-now-wife, Teresa de Sequera, had lived in the apartment since 2004. But in May 2010 the landlord of the building filed a petition with the state's Division of Housing and Community (HCR) renewal, requesting that it deregulate the unit because of the couple's combined income and their monthly rent.
Under state law, HCR will deregulate a rent-controlled or rent-stabilized apartment when a landlord can prove a tenant's annual income was more than $200,000 for two consecutive years and the rent was more than $2,500 a month. In 2010 the income threshold was $175,000 a year and the ceiling on monthly rent was $2,000.
In recent years landlords have tried aggressively to use the procedure, known as luxury decontrol, to deregulate apartments so they can rent units at a much higher market value.
According to HCR, landlords filed 8,185 luxury decontrol petitions between Jan. 1, 2011, and Dec. 31, 2013. However, the HCR, which can take years to issue a decision, only approved 291 luxury decontrol requests during that time period, according to records obtained by DNAinfo under a Freedom of Information Law request.
HCR approved a luxury decontrol of de Sequera and Colley's apartment in February 2012.
Colley said when he moved into de Sequera's apartment, he was clueless that it was rent-stabilized.
"De Sequera did qualify to live there. That's how I ended up there. I took over her lease," Colley said.
"I wouldn't have qualified if the management company had asked me any questions. They never asked me about my income. I wasn't being sneaky."
The polo player said the apartment was a studio and "wasn't that cheap," but declined to give the monthly rent amount.
"It was not like we were living in luxury," he said.
In October 2011, a year after getting notice that the landlord had applied to have the apartment deregulated, Colley and de Sequera purchased a $1.8 million Upper East Side apartment, where they now live.
Some of the other high earners whose rent-stabilized apartments were deregulated in the past two years because of their income include:
A former Philip Morris executive. He lived in a rent-stabilized apartment in Midtown between 1994 and 2013, records show. While living in his government-regulated unit, he and his wife bought a $275,000 weekend home in the Berkshires in 2005, according to property records.
A former magazine editor and her husband who owns a photo agency. They lived in a rent-stabilized unit on the Upper West Side for 27 years until it was deregulated in 2013, records show. For most of that time, they also owned a cottage on a 7-acre property in upstate New York.
A hedge fund principal and his wife, a former magazine editor, who lived in an Upper West Side apartment.
An oral surgeon at New York Presbyterian/Weil Cornell Medical Center and his wife, the director of human resources at a major publishing house, who lived in an Upper East Side apartment three blocks from the Metropolitan Museum of Art.
The culture editor of a major fashion magazine and her husband, the president of an arts consulting firm that works with museums, who lived in an Upper West Side apartment.
Kellermann, of the Citizens Budget Commission, said she was not surprised that big earners were occupying rent-regulated apartments.
She said that while the current rent-system helps some New Yorkers who truly need affordable housing, it lets high-income earners take advantage of the deal as well.
"It doesn't address the problem, the answer to which is creating more housing at low rents for low-income people," she said.
Her organization issued a report in 2010 recommending the state expand more effective affordable-housing programs that target low- and moderate-income households.
The report also said that the state should phase out rent-stabilized apartments for high-income households. It recommended a deregulation procedure that is based solely on a tenant hitting an income threshold—not tethered to the rent hitting a certain ceiling.
The report said deregulating apartments occupied by high-income earners would lead to more revenue for the city since landlords would lose the property tax breaks.
But rent-regulation remains a polarizing and deeply divisive political issue with little chance of an easy fix in Albany.
Tenant advocates are fiercely opposed to the loss of any rent-regulated apartments while landlords, hoping to capitalize on the city's white-hot real estate market, want them gone altogether.
Kate Goldstein, the executive director of renters rights group Tenants and Neighbors, declined to comment on whether big earners living in rent-regulated apartments unfairly take away affordable housing from New Yorkers with lower incomes.
Instead she said the real threat to affordable housing is a process known as vacancy decontrol. Under state law, landlords can fix up a vacant rent-regulated apartment and increase the rent by 1/60 of the value of the improvements.
If the increase raises the apartment's rent to more than $2,500 a month, then it can be deregulated.
Stringer's report noted that in 2012 vacancy decontrols accounted for about 70 percent of apartment deregulations.
"We would really love to see the repeal of vacancy decontrol," Goldstein said. "That's our biggest priority."
The Rent Stabilization Association of New York, which represents landlords' interests, has lobbied state legislators in the past to lower the income and rent threshold for luxury and vacancy decontrols, hoping to the quicken the deregulation of apartments.
Jack Freund, the executive vice president of the association, said that building owners do not get enough out of affordable housing. He added that the fact that millionaires can live in subsidized apartments highlights the problems with the system.
"What this points to is this inherent failure of the system to not be income-based, to just give out subsidies willy-nilly," Freund said. "The system can be gamed if you know how to do it. It can keep you in place for a long time."
The current rules for luxury and vacancy decontrols end in 2015. Both landlords and tenants groups expect a battle as each side pushes state legislators to change the deregulation process in their favor.
"The whole system doesn't make sense," Freund said. "We've had a system in place for over 70 years that was supposed to address the affordable housing issue. It doesn't work."
Author: James Fanelli, dnainfo.com