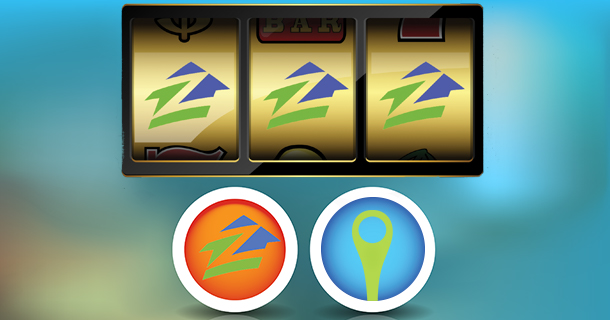 Seattle-based Zillow, the market leader in online residential real estate listings, said it would buy the second-biggest player in that market, San Francisco-based Trulia, in an all-stock deal.
The combined Zillow-Trulia will achieve cost savings and invest more in building its online platform and resources, according to the announcement. The deal will help home buyers, home sellers and residential real estate brokers and agents come to the table better informed while encouraging efficient pricing and creating a more transparent market, the firms said.
Time was when an aspiring home buyer or seller first called his or her real estate agent. But more and more people today check home listings online before calling a broker, said Wharton real estate professor Susan M. Wachter.
As Zillow-Trulia and others in the space add layers of information about mass transit, employment opportunities, school district scores and crime rates in neighborhoods, the role of the traditional real estate agent will be transformed, observers predict.
The role of brokers
According to data from Comscore, Zillow and Trulia together controlled 61 percent of the market share of traffic on the web and mobile Internet for online home listings in June. With a combined Zillow-Trulia on the way, brokers-especially smaller real estate businesses-could have "severe anxiety," says Wachter. "But brokers are not about to go out of business. Brokers are absolutely key to this."
Zillow's founder, Spencer Rascoff, has sought to downplay the combined entity's power. He has pointed out in media interviews that the revenue of the two firms-at $341 million-is just about 4 percent of the $12 billion annual marketing spend of the real estate industry.
Zillow has also said it has no plans to get into the brokerage business. In an April 2013 interview with Wachter, Rascoff noted: "We actually think that real estate transactions are so infrequent, so expensive, so highly emotional and so complex, that there will always be and should always be a professional involved in the transaction."
Also, industry watchers point out that most people buy or sell a home once every seven or 10 years, and it often is the most important financial decision of their lives. Buyers also have to wade through complex documentation, legalities and multiple physical site visits that cannot be done online. Therefore, observers say the real estate agent will likely always be an integral part of the transaction, although increasingly, buyers and sellers will be better informed.
While Zillow and Trulia combined will have a lot more power in their market for real estate listings, they can also now invest more in technology and data analysis to help brokers and consumers, according to Scott Bierbryer, co-founder and chief operating officer of VeryApt.com, a two-year-old Philadelphia-based start-up. Focused on the Philadelphia apartment rental market, VeryApt uses a search algorithm that matches renter preferences in price and amenities with the right apartments, along with community reviews and help with scheduling appointments with landlords.
Tech for new markets
New investments in technology could also help Zillow-Trulia to diversify its revenues. Zillow's main source of revenue is from advertising by real estate brokers and providers of services like mortgage financing on its so-called "Mortgage Marketplace." Zillow also offers a service called "Zestimates" that calculates listed home values. Going forward, industry experts expect Zillow-Trulia and others in online real estate services to provide more such value-added services-including, for example, homeowners airing their plans to put their homes up for sale.
Each of the two firms brings strengths the other didn't have. Zillow will find good use for Trulia's stronger broker network and its Market Leader subsidiary that offers customer relationship management tools for brokers, says Ashrit Kamireddi, VeryApt's CEO and co-founder. The merger will allow the companies to focus on amassing more listings. "If you are Zillow, you want to acquire as much traffic as possible and acquire as many listings as possible," he adds.
The two companies could also now take their attention away from competing with each other. Further, according to market watchers, Zillow and Trulia have spent tens of millions of dollars on advertising in the past year, and now all those resources could be better spent on technology and increasing traffic to their sites. "Neither Zillow nor Trulia wants to be bogged down by a brand spending war," says Bierbryer.
Zillow's $3.5 billion purchase price for Trulia was significantly higher than earlier market estimates of about $2 billion. But Kamireddi thinks that Zillow may have bagged Trulia on the cheap, especially because it is an all-stock deal. He points out that in the past year, Zillow's stock price more than doubled from $70 to $150, whereas Trulia's share price rose less sharply from $37 to $56 in that period.
With interest rates still low, industry watchers expect a continued flow of M&A deals in the online real estate listings space. Some consolidation has already occurred with Zillow buying two firms in the past two years-StreetEasy and HotPads-while Trulia bought Market Leader last year. Observers say that others like Realtor.com-the market's next largest player after Zillow-Trulia-Move.com and Apartments.com will not only see more and more competitors in their industry segment, but also more M&As among themselves.
Source: The Wharton School of the University of Pennsylvania