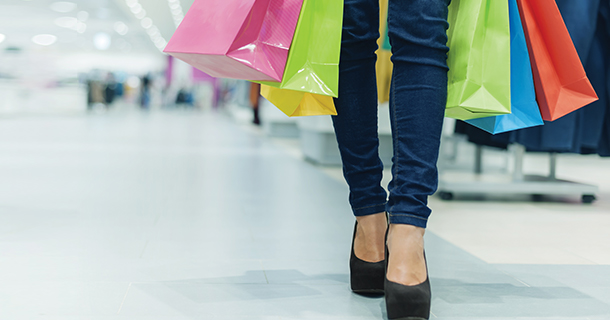 The view off the balcony of Deb McKernan's new apartment is a Cheesecake Factory and a big parking lot—and she's perfectly fine with that.
"I know it's going to sound corny, but if I can't have Michigan Avenue in downtown Chicago, then I'm going to have this," says McKernan, a pioneer in one of the newest trends in Twin Cities housing—a home at the mall.
McKernan moved into One Southdale Place, a new 232-unit luxury apartment building on the corner of Southdale Center, the 58-year-old mall that was the nation's first enclosed shopping center.
The development of the outer edges of parking lots is being touted as a way for renters to shift their focus from cars to people. And it's a boon to mall owners who are able turn little-used, somewhat-neglected real estate into money-spinners. The trend is especially appealing to professionals and pensioners, alike, who want the conveniences of urban living without the hassles of big city life.
"Not everybody wants to live above a Taco Bell or a dry cleaner," said Lisa Moe, president of Twin Cities-based StuartCo., a partner with retail giant Simon on the One Southdale project. "And not everybody wants to live downtown."
Developers throughout the Minneapolis-Saint Paul metro area are putting housing in the mall mix. In Maple Grove, Minn., the Skye at Arbor Lakes apartments are being built on a gravel fringe of the Shoppes at Arbor Lakes. And in Twin Cities Premium Outlets in Eagan, Minn., Stonebridge Construction is building 192 apartments adjacent to a Saks Off 5th parking lot.
Indianapolis-based Simon Property Group Inc., which owns Southdale and Twin Cities Premium Outlets, has already identified about 20 locations nationwide for "transformative" projects like One Southdale Place, spokesman Les Morris says.
David Brennan, a marketing professor at the University of St. Thomas, says owners are always seeking to refashion the mall formula, particularly after a downturn as the country experienced in 2009. "Whenever there's a softness, mall owners will explore other ways to bring in nontraditional retail and services, or other kind of mixed use," he said.
He notes Southdale, which has to contend with the upscale Galleria next door, has tried a variety of strategies to bolster traffic. And the area demographics have helped. The city is a wealthy, inner-ring suburb with little room for development and no shortage of baby boomers eager to swap the family house for a retirement crash pad.
"People have a desire to continue to live in the community they have lived in, or have grown up," said Maureen Michalski, project manager for Minneapolis-based Schafer Richardson. "They want something more walkable, and they want flexibility."
Her company is building 71 France, which includes three buildings with nearly 300 apartment units in the parking lot of a new Byerly's grocery store a few blocks down from the Galleria.
Janice Catherwood sold the townhouse where she lived for nearly two decades and moved into One Southdale Place.
"It was time to make a change, I'm getting a little older and I just want to ring a little bell when I have a problem," she said. "But my first thought was, 'Do I want to live in a parking lot?' "
With a patch of grass and a pool in a courtyard between the two apartment buildings that have already been completed, Catherwood is no longer concerned. She'll also have access to a "Sky Lounge" with deck chairs and a fire pit on the roof of the 10-story building that is scheduled to open in January.
"And I have everything within a mile; doctors, hospitals, the court house and banking," she said. "I've turned into a real city girl."
When Bill Lindberg and wife, Connie, moved from a coastal town in California with views of the ocean, they also worried about the view from a ninth-floor condo they bought at the Residences at the Westin, a 82-unit tower in the Galleria parking lot that's across the street from One Southdale.
"It's quite panoramic, you can see green and the Minneapolis skyline," said Bill Lindberg. "There are trade-offs wherever we go."
The upside has been convenience. Because the lower portion of the tower is a Westin hotel, he and other condo owners have access to the hotel amenities, including room service and a spa. And there are six pharmacies and two grocery stores within walking distance.
"We didn't move back to Minnesota for the climate," Lindberg said. "If we're going to be here, convenience trumps those other things."
Michael Lawson and his wife, after buying an eighth-floor condo at the Westin Galleria, said they were initially nostalgic about the sprawling yard they left behind in their former house in Grand Rapids, Mich.
But while his view of the Target parking lot isn't particularly inspiring, he can walk to his favorite shops and restaurants and he's close enough to his office that he can see it from his condo.
"I spend almost no time driving anymore," he said. "This has literally repackaged my life."
Author: Jim Buchta, Janet Moore, Star Tribune