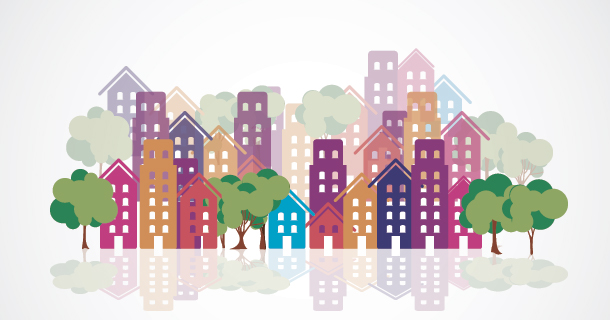 Nationwide, apartment rents rose an average of 3.6 percent last year, according to data from Reis Inc., a real-estate research firm.
The increase pushed the average monthly lease rate to $1,124.38, the highest since Reis started tracking the market in 1980. The vacancy rate last year was 4.2 percent, the lowest since 2000.
Rents were up in all 79 U.S. metro areas tracked by Reis. But unlike in earlier periods, when hefty rent increases mainly affected residents of the largest cities, the current ones are squeezing residents in smaller and midsize cities as well. Average rents were up 7.9 percent in Denver; 5.5 percent in Charleston, S.C.; and 4.8 percent in Raleigh, N.C.
Meanwhile, the massive metropolises typically known for big rent jumps, including New York and Chicago, had smaller rent increases, in part because those markets have had plenty of construction in recent years.
"The apartment-construction boom generally has added more supply in the largest cities, while secondary cities saw less supply growth," said Ryan Severino, a senior economist at Reis. "That left renters in some secondary cities with strong job growth more susceptible to rent increases than their peers in tier-1 cities."
Camden Property Trust, a Houston-based real-estate investment trust that owns 62,581 apartments across 10 states and the District of Columbia, owns units in several of the secondary markets that Reis lists among the biggest rent gainers last year.
In Denver, Camden registered a 6.5 percent revenue increase in the third quarter of last year from the comparable period a year earlier. The REIT notched a 6.7 percent increase in Austin in that time frame, and a 4 percent gain in Raleigh.
"Denver was one of our strongest markets last year, and so was Raleigh," Camden Chairman and Chief Executive Ric Campo said. "It's a function of the relatively more moderate supply and the strong job growth that happened in those markets."
Many economists predict only minor changes in the U.S. apartment market for 2015. Vacancy rates likely will increase this year, but only slightly as strong demand continues to claim most newly built units arriving on the market. Two main groups continue to fuel that demand: Existing renters continue to rent because they can't yet qualify for a mortgage or afford to buy a home, and job growth is expected to embolden more new renters to leave behind their parents' homes or roommates for their own apartments.
"When that comes, it will boost rental demand further, because most of those newly formed households will start out as renters," said Jed Kolko, chief economist for Trulia Inc., a real-estate website.
That means rent increases are likely to continue, although at a slower pace, as more new supply comes online. To wit, builders started construction of nearly 315,000 apartment units in the first 11 months of 2014, well exceeding the annual average since 2000 of 254,400.
Demand from new and existing renters is strong enough to absorb nearly all of that new supply, even as rent increases outpace income gains and inflation as measured by the consumer-price index, according to David Crowe, chief economist for the National Association of Home Builders.
"Rent increases right now, at least at these rates, aren't a deterrent to additional rental demand," Crowe said. "That is looming out there, but I don't think it will have much effect in 2015. I think that's 2016 and beyond."
Author: Kris Hudson, WSJ