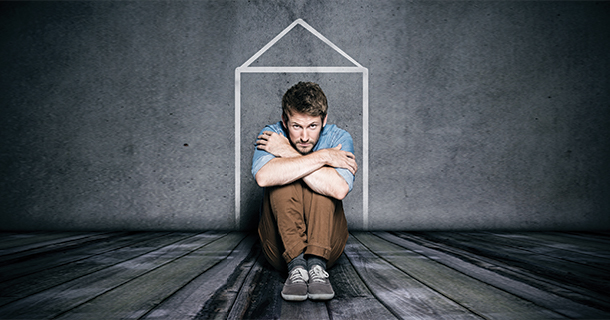 Clever, cutting-edge, oh-so-cool and, when not being coveted, almost always a point of contention and source of controversy in the neighborhoods where they pop up—it's impossible to ignore the rapid ascent of micro-apartment developments when discussing urban housing trends.
But despite all the chatter about pint-sized urban shoe boxes, the exact definition of a micro-apartment is tricky to pin down. Sure, they're small—but how small? A lower-ish monthly rent plays into their appeal, but what other factors are prompting renters to choose teeny-tiny studios over more conventionally sized digs? And who is forking over monthly rent to live in them?
In an effort to shed light on the impact of micro-apartment developments on the real estate market and to better understand how these wee-sized wonders will evolve in the future, nonprofit Urban Land Institute (ULI) recently released a 46-page report titled "The Macro View on Micro Units."
The study incorporates apartment market analysis from MPF Research along with survey results conducted in 2013/2014 by Kingsley Associates in which both renters of micro-units and potential renters of micro-units were polled. A hefty chunk of the report—perhaps the most fascinating part—also draws from case studies that examine 30 existing and 18 planned micro-apartment developments.
There's a lot of excellent info to wade through in the ULI's report. Here are some of the most important—and perhaps not all that surprising—findings that provide further insight into the current state of the micro-apartment craze and what the future might hold.
Size matters (by location)
According to the report's findings, a micro-unit is roughly 350 sq. ft. in size—"slightly larger than a one-car garage but considerably smaller than a two-car garage." However, the size of a micro-unit can decrease or expand depending on local building codes that dictate the minimum square footage of a legal dwelling.
In 2012, for example, legislation was introduced in San Francisco that tweaks existing code to allow for micro-units as small as 220 sq. ft. (with a minimum of 70 sq. ft. of the space going toward the bathroom and kitchen). In Washington, D.C., the minimum legal apartment size is also 220 sq. ft. but without the bathroom/ kitchen allocation requirements.
In New York City and Philadelphia, the minimum size for a new apartment is a more generous 400 sq. ft. However, former New York City Mayor Michael Bloomberg waived code requirements for adAPT NYC, a micro-apartment development design competition held in 2013. For the competition, the minimum was relaxed to allow for apartments between 275- and 300-sq. ft.
In both Seattle and Portland, two cities where a flood of new-build micro-developments have been met with some hostility from concerned residents, there are no square footage minimums.
Although most micro-apartment developments place a heavy emphasis on the amenities available outside of the unit itself (gyms, lounges, roof decks, laundry facilities etc.) a micro unit, by definition, also includes a functional, fully accessible private bathroom and kitchen or, in some cases, a kitchenette. For the report, apartments lacking their own bathrooms and kitchens are classified as single-room occupancy (SRO) units and not as true micro-units.
Millennial boy's club?
It's been pretty well established that micro-apartment developments target the younguns—fresh-from-the-dorm careerists with few possessions and little reason to spend an exorbitant amount of time inside of their dainty dwellings other than for sleep. Basically, they're tailored for the under-thirty work hard, play hard crowd.
"The Macro View on Micro Units" reins in the market target a bit more defining it as "predominantly young professional singles, typically under 30 years of age, with most under 27 years of age, trending slightly more male than female." Most potential micro-unit renters earn less than $40,000 a year. In addition to the youthful and mostly unattached core market, other segment markets including downsizing (single) empty-nesters, some couples and the pied-à-terre crowd who own/rent elsewhere and use the apartments as crash pads.
The report delves further into why many micro-apartment developments are Millennial-perfect:
The Great Recession has had a disproportionately large impact on Millennials, with unemployment among the under-30 set nearly double that of older members of the labor force. Gen-Yers have significantly lower incomes and much higher student loan debt loads, and therefore less disposable income to spend on things like expensive apartments. All of this has contributed to delayed household formation and delayed marriage among members of the Millennial generation. Many of these same factors are what make micro units so attractive.
Location, location, location
Aside from being a more affordable alternative to conventional-sized one- or two-bedroom apartments (they generally rent for 20 to 30 percent less), the big draw of tiny apartment communities according to ULI findings are their trendy, convenient and walkable—and perhaps a bit under the radar—locations, or "authentic" urban locales.
When polled, an overwhelming majority (97 percent) of current micro-unit dwellers listed location as the top priority when they signed a lease. Other factors include cost, proximity to work/school, proximity to amenities, proximity to public transportation and the ability to live alone.
When asked what specific neighborhood amenities were most important when considering a micro-unit, potential micro-unit renters, curiously, placed grocery stores at the top of the list. This is a bit odd given that most micro-apartment developments don't exactly promote en-suite cookery and entertaining. Restaurants/bars, gyms and shopping follow on the list of neighborhood "wants."
Potential renters rate communal laundry facilities, assigned resident and visitor parking, fitness centers and roof decks/outdoor space as important. Bike parking and car sharing programs fall further down the list.
In total, 24 percent of conventional renters polled said they would consider shedding square footage (and a roommate) for a micro-apartment if the location—and the price—was right.
Renew? I might pass.
True to the flexible, pick-up-and-go lifestyle that comes along with being young, unattached and not having much stuff, micro-apartment dwellers are less likely to renew their lease than those living in conventional-size rental apartments:
Occupants of micro units tend to stay for relatively short periods. This hypothesis was tested by asking micro-unit renters about future renewal intentions as well as purchase interest and likelihood of recommending micro-unit communities. The survey revealed that micro-unit renters generally indicate a lower likelihood of renewal than conventional renters do, with 41 percent of micro-unit respondents indicating likely renewal, compared with the 57 percent in the Kingsley Index.
Renters who do decide to renew listed location as a top factor followed by apartment features and price. Those who decamped and opted not to renew listed space needs (not enough of it) and parking as the top two factors driving their decision.
Don't neglect good design
Taking into consideration exhaustive case studies that incorporate 1,700 existing micro-units and 1,850 planned/under-construction micro-units, the report includes particulars as to what works and what does not, right down to the exact measurements:
Ceilings should be 9-ft. or taller to provide the illusion that the units are more spacious.
Like tall ceilings, large windows—at least 6 to 8 ft.-tall—can make a cramped living space seem less confined while allowing for plenty of natural light. Added bonuses for Juliet balconies and/or bay windows that incorporate window seats.
Kitchens should be linear and measure between 5 and 8 ft. in length. The sink should be a standard 30-inches. Kitchen appliances can be smaller than those in conventional homes but should still be full-sized (mini-fridges—not good). Finally, microwaves should live above the countertop, not under it.
While standard in many petite European dwellings, shower/bathroom combos should be avoided.
The importance of built-in fixtures and cleverly concealed in-unit storage options should not be underestimated. Renters will be attracted to built-in seating with storage space below and vertical shelving.
Studios should be easily convertible into one- or two-bedroom units in the event that the micro-apartment trend fizzles out.
The more community space, the better. While amenities such as gyms, lounges and community dining areas are good, the report suggests that outdoor and rooftop green spaces with communal grills, cabanas, and fire pits, are also increasingly a huge draw.
Has micro become a bad word?
While the ULI isn't 100 percent certain that micro-apartment developments are here to stay ("whether this turns out to be a lasting phenomenon or a passing fad, micro units have renewed the focus on efficient layouts and innovative design solutions," concludes the report), the report does find that the term "micro unit" or "micro-apartment" are starting to be eschewed by a growing number of developers as "the term has begun to arouse negative connotations associated with higher density, overcrowding, and transient populations."
Rebranding terms mentioned in the report include "launch pads," "nano units," "urban flats," "innovation units" and "fun units" (ugh).
Some developers, such as Keener Squire in Washington, D.C., have chosen to do away with small descriptors altogether and simply refer to its rental units as straightforward "apartments" in marketing materials—affordable apartments that just happen to be located in highly desirable locations. Kenner Squire currently operates the Harper, a 144-unit community "for discerning urban residents" on 14th Street in downtown Washington. Also under development is the 218-unit Drake, a Dupont Circle community where units will ring in at an average 419 sq. ft.
Author: Matt Hickman, design devotee blogs about cities, innovation, architecture and green building.