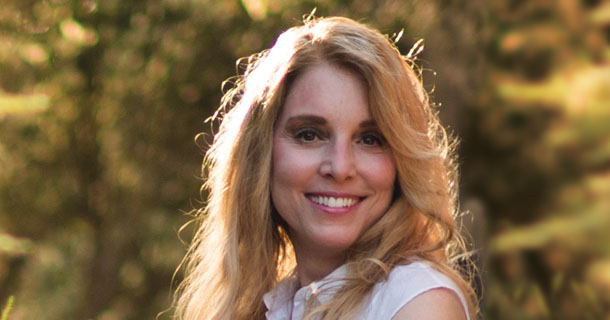 The stock market continues to free fall, as do oil prices, even as the dollar strengthens against the whims of China. U.S. growth, as measured by GDP, sighed softly in Q4 to an estimated 0.4 percent growth, and consumer confidence barely moved in January.
Labor force participation is the lowest since the 1970s and wage gains for workers remain anemic, despite the efforts of some to artificially legislate worker value. And, of course, the Fed raised the interest rate.
Still, our service industries, those most reliant on labor, are faring better than, say, manufacturing and energy—two industries in the unfortunate crosshairs of global economic upheaval.
Mostly, the world keeps changing. It wasn't that long ago that our newly-minted shale industry was the thread anchoring us in the economic storm. Now it shudders under OPEC's assassination attempt by flooding the market with crude oil. Rather than succumbing, shale drillers are holding on with all their American might, and OPEC now suffers along with them.
America has been a services economy for most of my adult life and it appears it shall remain so, at least for now. But then, the only thing of which I'm certain is there is, no certain.
So today's bright spot, albeit our "blue period," is jobs. It is that jobs—and I mean any job creation that we can squeeze from the embers of our smoldering economy—allow households to form and apartments to lease.
Employment in the services industry makes up 86 percent of the American workforce, according to the Bureau of Labor Statistics. And while small to medium companies are providing the lion's share of our economy's growth, larger, less nimble companies continue outgassing workers: Walmart is closing 269 stores and scrapping plans to build many others. Macy's is closing 36 stores and laying off 2,600 employees. Google is laying off 4,000. And the list grows.
Mostly, we strive for better. It's the common thread that aligns our country and keeps the future bright, at least in our mind's eye.
Better might mean a more pro-business environment, or the hope that legislatures inhale long enough for a pause in new regulations that elevate the cost of business. Better might mean a land that once again fans the flame of innovation and manufacturing. Or, better might mean a citizenry that chooses smart over popular and navigates toward its own domestic product with the pride and passion it once had. It could happen, you know.
Until then, multifamily will circumvent the challenge with ingenuity and work to make up for lost time and the lag in inventory.
Among our nation's shortcomings is a housing shortage of a proportion not seen since the end of World War II. Our population growth has slowed, but housing production has slowed even more. The Great Recession may have given pause to multifamily development, but we are back at it, nearly full throttle. And we are doing it better.
And with this next, glorious but always fleeting round of prosperity, we bring ingenuity of product, processes and methods. Best-of-class takes yet, another leap forward as the multifamily industry garners knowledge, historical perspective, and another chance to make the most of its thinly-margined operation in cyclical markets.
This issue is packed full of stories of ingenuity. Certainly, the best industry breeds the best suppliers. Multifamily is fortunate to team with some of the most brilliant problem solvers among our nation's suppliers.
After all, who has been along for the wild and woolly ride that is multifamily? It's those who partner, not just looking to sell you goods and services, but who seek to make your multifamily business profitable; those who help you maintain your assets and deliver performance, that feed all our families.
And that is where the story begins.