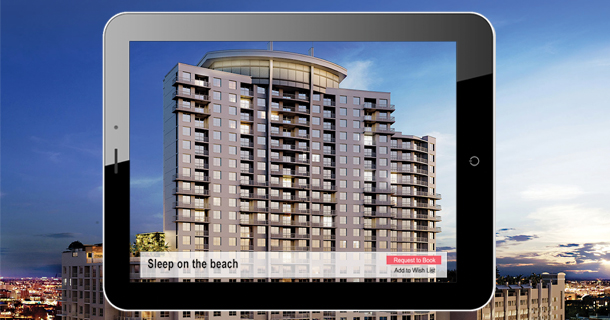 Marcie Williams is the president of Rivergate KW Residential and oversees a Class A management portfolio stretching from New York to Miami. At all of her communities, resident leases include a policy prohibiting subletting. And yet at all of her communities, the surging popularity of Airbnb and other online rental platforms for consumers are putting those policies to the test.
"Where we are seeing it most prevalent is in Miami," Williams says. "Obviously that's a top tourist and vacation destination, and some of our assets are just a stone's throw from the beach, nightlife, and downtown. So it's much more prevalent there than in a market like Charlotte, but regardless of the market, almost all of our owners are wary of it."
Of course, resident subletting is nothing new to the apartment industry, but the rise of Airbnb, VRBO, Pillow and other online short-term rental platforms is providing tech-easy booking power to residents eager to embrace the "shared economy" by renting out their units. In April, U.S. investment bank Cowen and Company estimated Airbnb alone would process 129 million short-term rentals this year, generating $12.3 billion in revenue from reservations.
Those kinds of numbers are putting the pressure on traditional multifamily business models and leasing policies as owners attempt to navigate the risk versus reward in allowing residents to home share, or even embracing short-term rentals as an ancillary revenue stream themselves.
"We think eventually most communities will adopt short-term rentals simply because it will affect the bottom line," says Sean Conway, CEO for Pillow, which launched in 2013 as an alternative to Airbnb and is courting multifamily owners and property managers with profit sharing, improved guest transparency, and controls for pricing and exposure. In contrast to Airbnb, which exists primarily as a booking engine, Pillow also provides concierge services to users, including handling keys, cleaning the unit, and laundering bedsheets and linens. The company currently charges a flat rate of 15 percent, and Conway says the platform improves on Airbnb and VRBO rental incomes by 16.5 percent on average.
Formal agreements difficult to formalize
Still, wide-spread penetration into the professionally owned and managed apartment sector has been slow coming for short term rental start-ups, with disruptors finding multifamily somewhat insulated by a notoriously long sales and adoption cycle for new technologies.
"To initially go into multifamily is a difficult place," says Conway. "We have been working on the sector for three years, and none of the owners want to be the first one on board. They want to make sure that it is a vetted product that other folks are using, and that we have a stacked team and plenty of investment."
At Airbnb, head of landlord partnerships Jaja Jackson told attendees at the NMHC OpTech conference last November to expect the roll-out of a national multifamily program, and Equity Group Investments chairman Sam Zell confirmed with Bloomberg shortly after the conference that Equity Residential was in talks with Airbnb regarding a pilot partnership. Additional news reports included AvalonBay and Camden Property Trust in discussions to forge a working agreement between major U.S. landlords and the popular short-term rental platform.
Since then, little in the way of a partnership or pilot program has come to light, and at least one REIT-Camden Property Trust-has concluded exploratory discussions, opting not to proceed with a formalized Airbnb program at this point due to a dynamic landscape with a lot of unknowns and a lot of cities working on regulations around home sharing that would impact the firm's approach.
In addition to getting a share of short-term rental revenue, apartment owners remain concerned with resident safety and the impact on investments into community place-making from transient renter populations. Although Airbnb collects background information, users don't endure anything close to the criminal, credit, income-verification and rental history screening that traditional renters are subjected to, which could create a sticking point in closing a deal with national owners, particularly publically traded ones (Airbnb, AvalonBay and Equity Residential did not respond to requests for comment).
Shared Housing, Incorporated
In fact, a preference for keeping short-term and traditional renters (and leasing models) segregated was partially responsible for the birth of corporate housing in the 1970s. That industry has since grown to 2.93 billion in annual rents from approximately 53,000 units nationally. "Corporate housing today we define as furnished monthly housing, and that is important because of the way it is regulated from a state, county and city standpoint," says Kimberly Smith, CEO of Avenue West Corporate Housing and Corporate HousingByOwner.com.
Smith says apartment owners considering short-term rentals need to pay careful attention to length-of-stay ordinances to avoid lodging taxes and regulatory scrutiny, and need to come at the short-term rental opportunity with a fully developed business plan, among other strategies.
At Rivergate KW Residential, Williams says one of her Miami owners opted to allow a small block of units to be designated as short-term rentals, but ultimately found sequestering them from the general community caused more problems than not. "We rented 10 units to a company that wanted to sublet the units through Airbnb and VRBO," she explains. "This was during lease up, and getting 10 leases at once was attractive, not to mention the investors were paying market rate without concessions."
But soon the "short term" section began experiencing more wear and tear, and it was easy for residents to identify-and stigmatize-that section of the community. "We initially struggled in that scenario," Williams says. "We have another company at another asset now ready to rent four units, but we are spreading the units out across the community."
As companies allowing short-term rentals continue to work out the kinks and platform providers further distinguish their service offerings, Conway expects greater familiarity and resident demand to cue accelerated adoption. "What's going to end up happening as this becomes more widespread in multifamily is the residents will start approaching those communities allowing short term rentals," he says. "They'll be looking to significantly supplement their own income with short-term renting as an amenity, and communities will be at a competitive disadvantage by not allowing it."
Sure, Conway has skin in the game when it comes to promoting the overall marketability of short-term rentals as a financial amenity to renters, but he's not alone in expecting broader adoption of the practice across the apartment industry. "We're anticipating that more owners will decide they want it. Maybe it's one building with 15 units here, maybe it's one building that just has two designated units," predicts Williams. "I don't know where this is going, but I do know that it is not going away."
Considering the short-term model
As one of the top corporate housing executives in the U.S., Kimberly Smith knows a thing or two about jumping into shorter term rentals. She's witnessed first-hand the impact of Airbnb and other booking platforms to both corporate housing and multifamily market shares.
"Airbnb has brought to the forefront the value of staying at a residential property in a true, unique community environment," Smith says. "We call it test driving. Are you relocating toady? Go ahead and test drive your neighborhood."
It's not just vacationers taking short term rentals for a spin. Military and seasonal workers, insurance housing providers, travelling nurses, divorcees, visiting professors, athletes and even high-tech interns with housing allowances can stay anywhere from a week or two to over 100 days or more. For traditional market rate multifamily owners considering adopting a short-term rental strategy, Smith provides the strategies above for embracing brevity in your leasing mindset.