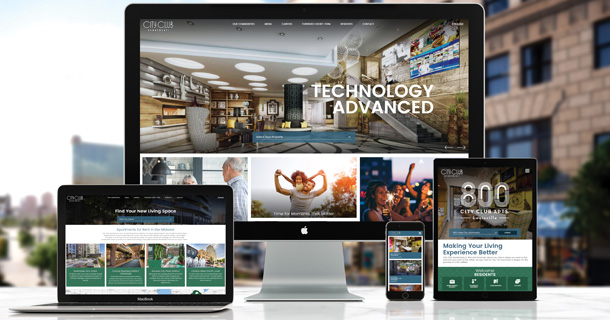 The partners, who come from family-owned multifamily businesses with a combined 150 years of experience, plan to redefine the future of urban rental living by developing and managing apartment communities based on five principles: customer-centric, amenity-rich, design-focused, green and environmentally compatible and technologically advanced.
Their new company, City Club Apartments (CCA), with its portfolio of more than 10,000 penthouses and apartments in a total of 25 properties in Midwest to East Coast markets and another nine earmarked for management and development, capitalizes on a shift away from the "build it and they will come" attitude, prevalent within the apartment industry, that the partners see as an outdated concept.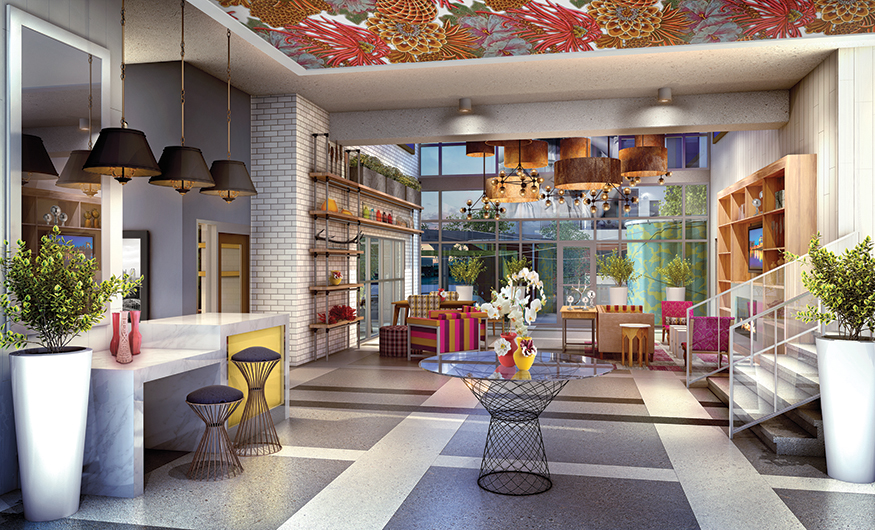 "We are building and managing CCA apartment and penthouse mixed-use communities in central urban locations close to entertainment and cultural venues, sports and educational facilities, business districts and pubic transportation—locations designed to take advantage of the prevailing population and corporate shifts from suburban to urban, as luxury minded millennials, professionals and baby boomers all strive for active experiential engagement within vibrant urban and suburban-urban communities," said Holtzman, who plans to expand CCA from its current Midwest regional markets to Washington, D.C., Boston and New York on the East Coast, and international markets in Europe and Asia.
"With the demographic and attitudinal shifts taking place in the world today, Alan and I saw a tremendous opportunity to develop and deliver a product that directly responds to those shifts but more importantly exceeds ever-demanding customer expectations. Everything we do starts and ends with service, amenities and experience," said Holtzman.
CCA takes its inspiration from the hospitality, or hotel, industry.
"While the apartment industry still talks about how expensive it is to build, the hotel industry continues to improve its professionalism and offer its customers more choices.
"We intend to prove that putting the customer first is more profitable than treating the apartment business like a transaction and a cap rate. We believe that by giving our customers the lifestyle and choices they want, our rental rates and occupancy will be higher and our turn-over and operating expenses will be lower than our competitors," said Holtzman.
Top floor sky clubs and rooftop sky parks and other amenities and concierge services that rival luxury hotels, along with a choice of four apartment finishes, some designed in-house, like island kitchens, kitchen cabinetry, bathroom showerheads and hand massagers, are just some of the features that Holtzman says set CCA apart from its competition.
Every CCA property offers a range of 20 to 30 different floorplans, a variety of options like duplexes, bay windows, balconies and terraces, and a number of lease options to ensure affordability across all demographics.
"People with a discerning mindset and a passion for life and lifestyle are attracted to our communities," said CCA Management President and COO Dale Phillips, a 23-year apartment industry veteran who left his position as president of Phoenix, Ariz.-based Mark Taylor Residential to join CCA.
During his five months at the company, Phillips has come to appreciate Holtzman's disruptive approach to multifamily.
"Walk down any busy street in any busy city and see a residential building and you can immediately associate a demographic with that building because of the price that it costs to live there—the people who can and cannot afford to live there.
"Jonathan asks, 'Why is that the case?' The answer is because the builder says, 'We need to get X amount of rent for the property to perform.' Most companies build to sell at some point and are committed only for as long as they own the property.
"But the key to successful real estate investment," said Phillips, "is never selling, rather maintaining ownership for decades, further cementing the alignment of decisions on capital investing with the desires and expectations of our customers."
"This concept doesn't exist in the merchant-building space. When I get in front of merchant builders and architects, I like to ask how many have gone back and walked a property two years after completion to see how all their design decisions played out. Was the floorplan built for the moment, or built forever?" said Phillips, adding that Holtzman frequently walks his buildings that are five, 10 and 15 years old and takes note when the property design is no longer current and makes changes accordingly.
While there are a few owner/operators who espouse this mentality, Holtzman embraces it for new construction, and that's unique, said Phillips.
CCA expects to start two or three new properties a year, most built from the ground up. But a few will consist of repurposing unique historical buildings.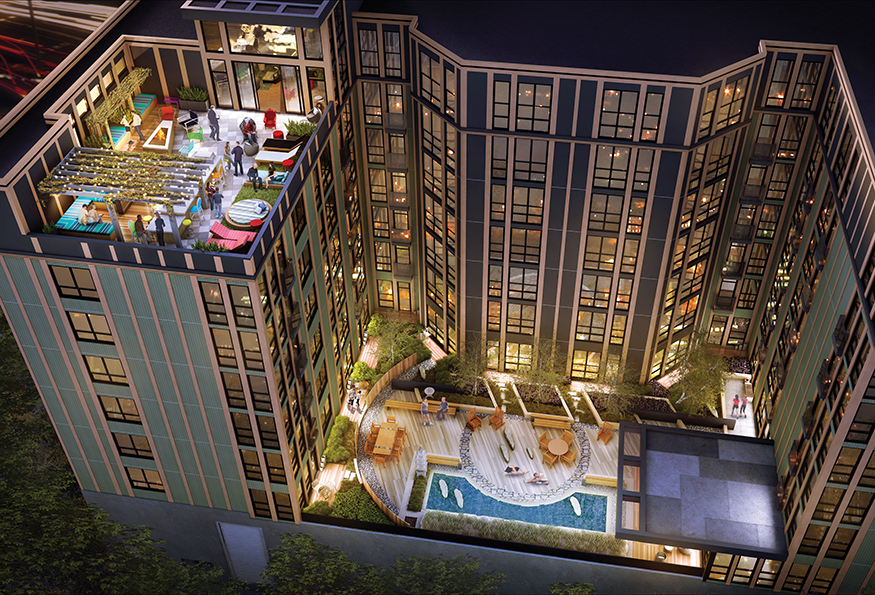 That personal touch
CCA focuses on providing a personalized level of service that Phillips believes has never before been seen in the multifamily sector.
The company is still determining what resident touch points it will utilize, but Phillips expects they will include a rewards and referral program that provides residents with benefits and services from local businesses.
Other ideas in the making include a move-in butler service that would take over from customers' hired moving companies, taking resident belongings through the building to their units.
"I like that control over who in is our buildings," said Phillips. "I don't want any moving company walking our floors. Move-in services could include unpacking, installing and assembling furniture once a resident lets us know where they want their furnishings placed within their apartment."
Meanwhile, he is working on a comprehensive, step-by-step 52-week resident appreciation CRM program that he says will connect with residents in ways that do not feel contrived, beginning from the day they sign a lease.
Phillips also is establishing a relationship with Satisfacts that would be a component of CCA's customer service platform. "It will be one spoke in a wheel that helps us know everything about our customers at all times and would complement my 52-week program," he said.
Phillips recently reached out to 60 residents by phone. "All I am trying to do is to get them to determine if they made a good decision by living at a CCA community, that they like giving us their money and that their friends might also like to live here," he said.
Attracting the best and brightest
One of CCA's driving principals is its investment in people, explained Don Gillette, CCA's Senior VP of People and Culture, who joined the company after nearly five years with MGM Resorts International and 15 years with Four Seasons Hotels and Resorts, where he was responsible for building and creating all of the company's customer service training standards programs.
To provide residents with the highest level of customer service, CCA seeks the best and brightest employees from both the hospitality and multifamily sectors.
"By the end of the year, we will grow our associate population by 1,300 percent, Every month we take over management of another three to four apartment communities and have developed an impressive pipeline of talent knocking on our door to join the club," said Gillette.
While the company is still a bit of a start up, having only been operational for around four months, Gillette said there already are clear rewards and benefits of being part of the CCA team.
"Our competitors typically pay their employees below market and it's disappointing to me coming into this industry to see employees' worth and contribution towards the apartment communities they keep being devalued.
"We are currently aligning ourselves to ensure our people are paid at market or above within our locations and that our benefits package, in terms of health, dental and life insurance, also is at or above market, because it's important our people are able to care for themselves and their families," he said.
CCA also is developing metrics-driven programs that will recognize and reward employees for their achievements objectively, rather than subjectively.
Instead of basing rewards and recognition on relationships, CCA takes a three-legged stool approach that considers how well site managers handle the financial operation of their property, how well they develop and lead their teams and how satisfied the residents are.
CCA measures these metrics with property budgets and financial statements, a robust performance management system, as well as employee opinion place pulse surveys and resident feedback in regards to how relationships are established between residents and the property teams.
According to Gillette, the company's employee learning platform is more experiential than classroom-based, and employees are mentored from the top down.
"Promotions are not given simply because there is a box open on an organizational chart. Instead, we offer many layers to each role. For example, titles for a manager position might include assistant manger, manager and senior manager and we align people's promotions and salary increases with their performance, so we don't necessarily have to have an open position for employees to get an increase in title or pay.
"As our employees develop, so does their compensation and title. And, unique to us is that when an employee reaches the executive level, they automatically receive a percentage or partnership in the company. Everyone who comes into the company can work up to an ownership interest in City Club," said Gillette.
"And finally, because we are not a third-party manager, our employees have job security. When you do a good job for a third-party manger and the owners sell and move on, you are either out of a job or transferred to a new location," he said.
"At CCA, you're not punished or sold out for doing a good job. The performance of the properties and the satisfaction of the residents drives your incentive and our incentives go all the way down to the housekeeper. Even hotels do not reward the housekeeper, so in essence, everyone at CCA is a partner in this company," said Gillette.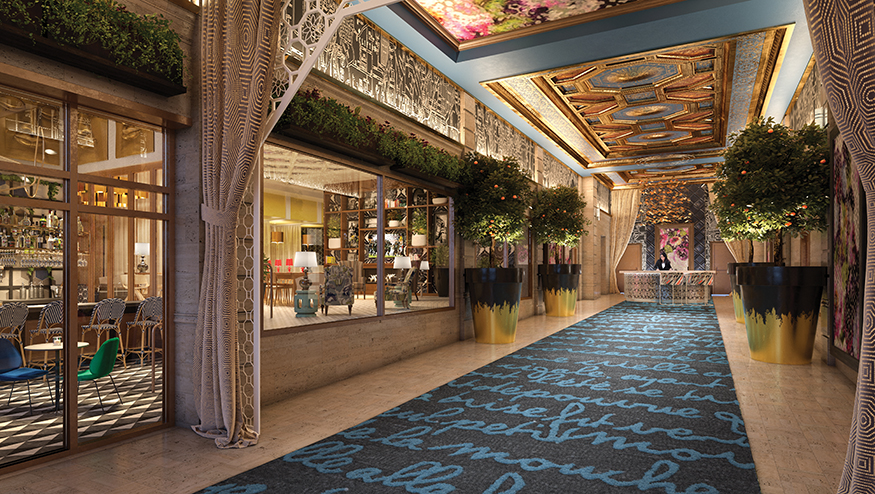 A new virtual vision
CCA achieved a milestone recently with the launch of its new website, created by Spherexx.com, a one-stop-shop advertising agency, website designer and software solutions company headed by CEO Becca Wilson.
The online iteration of the CCA website that launched June 1 is the first in a planned three-phase rollout of the apartment company's digital brand.
"They have given us latitude to deliver the experience that sets them apart in the industry, so you will see some new trends set for the multifamily industry with CCA's direction. CCA and Holtzman have invested in meeting with us consistently, so we can all understand the company's vision and direction," said Wilson.
Wilson credits divine intervention and industry veteran Mike Cornell for bringing Spherexx and CCA together. Cornell, who introduced them, had been hired to provide expertise to CCA's new management entity that began in April to take over management of the first five of the 30 properties in its portfolio.
Wilson explained that CCA's corporate website and the websites for its individual communities are designed with a fluid workflow that is visually engaging and a mere one or two clicks to any detail the website visitor might need.
"Their purposeful design around Holtzman's new brand, versus a template selected out of a catalog is apparent at first glance," she said.
The sites also were designed to appeal to CCA's wide range of customers across various age groups, income spectrums and living preferences and to showcase studio to penthouse accommodations.
Even the architectural drawings have enhanced levels of detail that convey a warm invitation and an excitement to learn more, said Wilson.
The company's website experience begins with apartment hunters' and residents' ability to track and monitor their online journey.
"CCA has rolled out the ILoveLeasing.com CRM that manages the full lead-to-lease cycle, including the attribution and segmentation that are at the heart of understanding your customer and how your advertising is connecting with that customer," said Wilson.
ILoveLeasing.com built a custom brochure and email layout for CCA that reflects its attention to detail in managing how its brand is presented in a sea of apartment options. And, it enhances the experience of the employees and the customers, helping CCA live up to its technology driven principal, she said.
Leasing agents can email, call or text prospects from desktop, laptop, tablet or cell phone via a mobile application, so no prospective lead will go unanswered.
"CCA's website is the first ever to feature a full interactive matching of customer preferences to real-time pricing and availability," said Wilson.
The website visitor can build their own brochure of available units that match all or most of their living preferences, including unit finish packages, specific amenities, apartment size, price range and floor level and view and filter these preferences by the date they plan to move.
CCA's use of the digital advertising syndication tool, ADKAST, allows Spherexx to manage pricing and availability from a central dashboard and deliver content across the websites and to every digital advertising portal with a single interface.
With ADKAST, advertising individual units and floorplans can be altered on the fly to meet vacancy needs, which is especially important to CCA's new construction communities.
The ILoveLeasing.com CRM delivers all content to LeasingBook.com—a tablet point-of-sale presentation tool created by Spherexx that CCA also rolled out.
"We oversee the tablet setup and the tracking and training of the leasing teams that use the tablets in the leasing and touring process," said Wilson, adding, "Spherexx utilizes the Microsoft Azure hosting platform that provides the highest level of uptime, consistency and bandwidth that our clients deserve to insure their brand is available 24/7."
Spherexx has woven into the decision making process within the website calls to action to connect with the website visitor at the moment they might have a question or might be ready to schedule a call back or a tour.
"We used website shopper focus groups to see how visitors navigated the website and if they could meet shopping objectives easily. We will continue A/B testing to insure we are serving CCA's customers online as diligently as its management team is serving them in person," said Wilson.
She believes the most innovative technological aspect of the CCA website is how client data is managed across multiple vendors.
The combination of custom design, custom programming, search engine optimization, advertising media management and lead generation, coupled with the software solutions Spherexx provides the CCA leasing teams empowers them to access real-time data on any device.
"The website is an extension of Jonathan's vision. It is about living with purpose, attention to detail, hospitality re-imagined where our customer—our residents—are not commoditized, but are the central focus of daily operations," said Wilson.
"Becca had her beginnings in the management side of the multifamily industry and she was able to tap into CCA's philosophy of how we treat our residents—not as renters who rent units, but as customers who want to choose a lifestyle based on their budget," said Holtzman.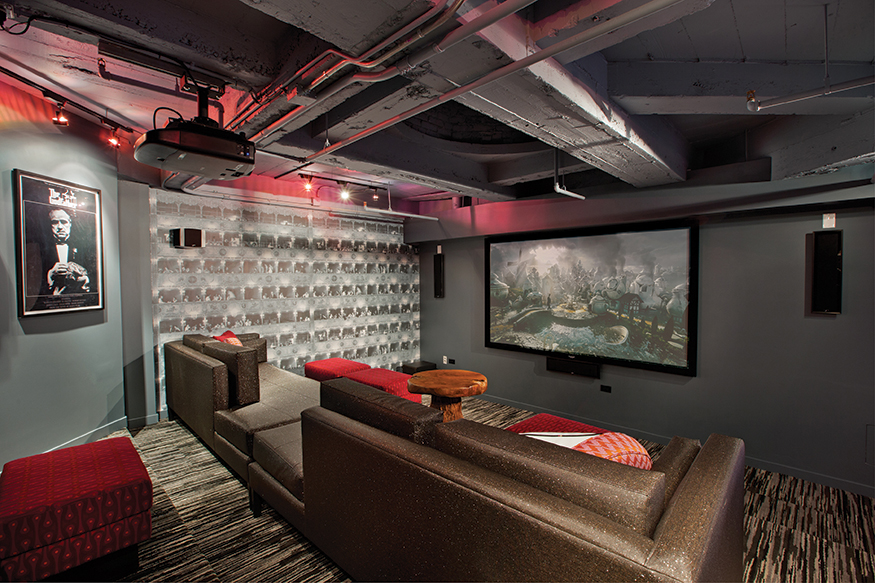 Crystal ball
Wilson thinks future trends in multifamily website design will continue to gravitate toward remote experience.
"Graphic design gave way to photo-centric design, because it conveys more information. Photo-centric is giving way to more animation and video, because it lets you experience more information," she said.
"I think the immediate trends will be more video, more animation and user-driven information exchange via tools like the Build your Space, instead of just passively digesting information," she said
Wilson expects longer-term trends will include 3D experiences, virtual and augmented reality, alternative navigation and human language/understanding bots, i.e. instead of sorting through navigation and scrolling through a pile of photos, a user might just chat the bot and say, for instance, "Show me the kitchen," experiencing the property from a remote location.
"Spherexx will never stop innovating and evolving, just like every company in the real estate industry. Where we will be in five years is where our clients like CCA want us to be. I guess the opportunities are endless. It's a good place to be," she said.