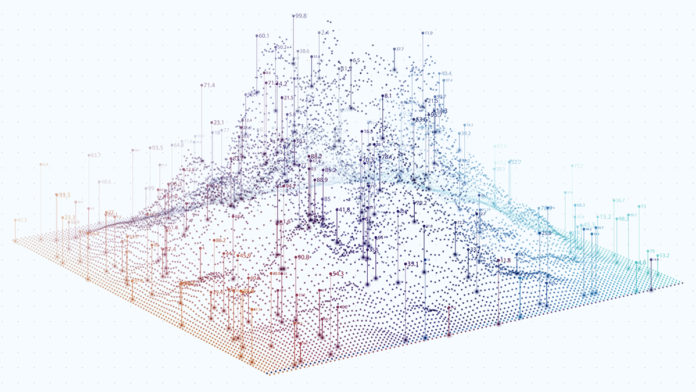 The entire commercial real estate market can be a guessing game, where occupancies fluctuate along with real estate values. But what if you could tap the power of data science to better develop future real estate strategies?
That is the focus of a special session at a global conference on advanced analytics and data science that will be held in Baltimore from April 15 through 17 at the Baltimore Marriott Waterfront.
Christopher Jerde, Senior Associate Senior Portfolio Analyst and Data Scientist, Gensler will present Application of Data Science in Corporate Real Estate and Workplace Design.
Within the architecture industry, workplace planning has typically been a guessing game, where space requirements are determined based on headcount levels and growth. Data streams – such as badge security data, device pairings data and occupancy sensor data – coupled with readily available statistical techniques in hedonic regression and machine learning, allow CRE professionals to plan with much greater efficiency and precision. This planning can manifest in an improved end user experience and bottom line savings for an organization.
Jerde's presentation will focus on an approach to collecting and exploring proprietary client data, merging it with other data sources, leveraging statistics to identify correlations, and applying findings to real estate strategies. He will reveal 2 real-world applications where data science transformed real estate strategy for two clients, both Fortune 10 technology companies. And he will address future initiatives in leveraging data science for CRE.
Visit the event site for more information.
---
About INFORMS
With 12,500 members from nearly 90 countries, the Institute for Operations Research and the Management Sciences (INFORMS) is the largest international association of operations research (O.R.) and analytics professionals and students. INFORMS provides unique networking and learning opportunities for individual professionals, and organizations of all types and sizes, to better understand and use O.R. and analytics tools and methods to transform strategic visions and achieve better outcomes.