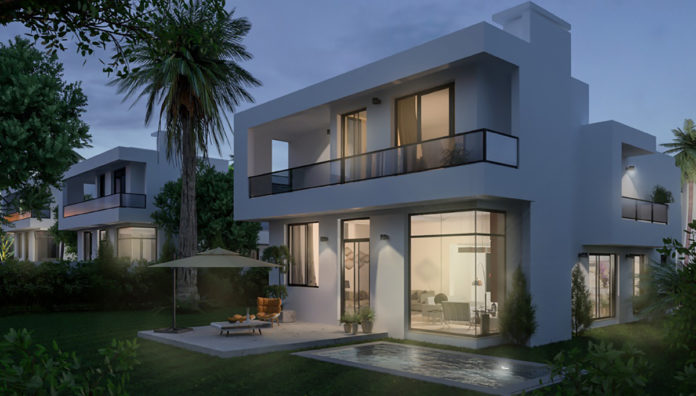 Technology company Voxel Worlds has signed a strategic partnership with Kadida Development Group (KDG), a boutique real estate developer based in the DC area. Voxel Worlds will provide Kadida with its new marketing tools such as its flagship mobile application that enables prospective buyers to visit built and unbuilt environment in 360 and VR. In addition, Voxel Worlds will install an HTC VIVE system in the sales office of KDG, so that clients can experience their future homes in an immersive and an interactive way. The President of Voxel Worlds, Max Agrad comments, "Kadida is an up and coming developer in DC, which relatively a small market. However, the management team is not afraid of trying new things, especially in an industry that is not keen on using new technology. We are extremely proud to work with them."
Tom Kadida, the principal of KDG, had this to say, "The hologram designed by Voxel Worlds is not only a great tool, but it also helps KGD raise equity and debt. Investors like to see concrete things, and they are no longer interested in picture or basic renders." The Kadida mobile application is set to come out at the end of April, and the hologram of a 110 unit luxury building at the end of May.
Voxel Worlds will also open an office in Dubai to service its clients there. "The project being built in Dubai are state of the art, and we like to work on visionary projects such as the Dubai Palm," said Agrad. The market is slowing down again in Dubai, but it is not alarming like it was in 2008. The UAE is becoming an international hub that rivals Hong Kong and Singapore.
To finance its rapid growth, Voxel Worlds had hired Houda Lamrini, a VC consultant based in London. Houda is tasked with raising $5 Million to finance a new project by Voxel Worlds that will disrupt the real estate industry. For its staffing needs, Voxel has hired hirehere.com. Also, the company appointed Charles Schilke, JD, FRICS to its advisory board to help lead the company in its negotiations with the VCs. Schilke is a seasoned real estate professional, who started the real estate program at Georgetown University and went to lead the real estate program at Johns Hopkins University.