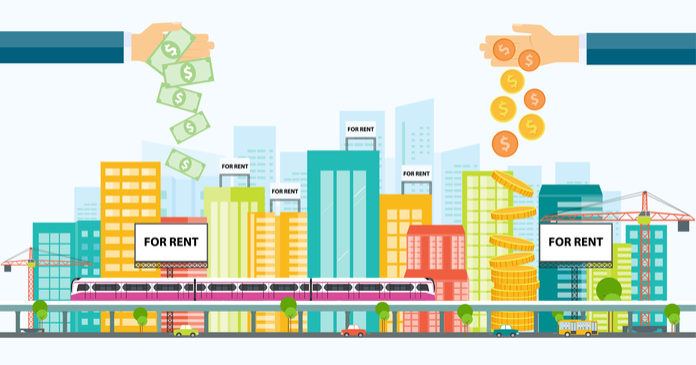 The Yardi Matrix Monthly Multifamily report for May was released last week. It showed that rents continued their rise nationally, although more slowly. This slowdown was attributed to the increased supply of apartments which has also made itself felt in lower occupancy rates.
As in years past, rental rates are entering into their summer surge, the time of the year where prices rise most rapidly as people are most likely to move. Still, rent growth has been relatively sluggish this year with rents rising only 2 percent on a year-over-year basis in May. The national average rent is now $1,381 per month according to Yardi Matrix.
Your market may vary
As always, there is substantial variations between local markets. Of the top thirty markets tracked by Yardi Matrix, Orlando, Las Vegas, Sacramento, Tampa and Phoenix comprised the top 5 in year-over-year rent growth. Orlando managed a 5.3 percent increase while Las Vegas followed with 4.9 percent. At the bottom of the list with rent declines were Washington DC and Austin.
The report also included charts showing the rates of rent growth over the last 4 years for 18 cities. For most of these cities, the rates of rent increases have been falling since peaking between one and three years ago. However, the cities of Houston, Orlando and San Francisco have experienced rebounds with the rates of rent increase rising from their recent lows.
Occupancy matters
The Matrix report also looked at occupancy trends. It found that occupancy dropped to 94.9 percent in April from 95.7 percent a year earlier. Again, local markets deviated significantly from the national average.
Of the top 30 markets tracked in the report, only Houston and Phoenix experienced increases in occupancy. Thirteen of the 30 markets saw occupancy declines of 1 percent or more. The greatest declines in occupancy occurred in Seattle, Dallas, Nashville, Raleigh and San Antonio. Seattle's occupancy rate dropped by 1.6 percent.
One of the factors driving declining occupancy is increasing supply. The cities which saw the greatest increase in supply of rental units relative to existing stock were Nashville, Seattle, Austin, Denver and Miami Metro. Nashville's stock of rental units increased by 5.9 percent year over year to April.
Looking ahead, the report forecasts the addition of 300,000 more units to the market in 2018. While this additional supply may put pressure on occupancy and rent growth this year, continuing growth in the job market is expected to provide support for the rental market.
The complete report has information about more local markets and also breaks the market down by asset class.