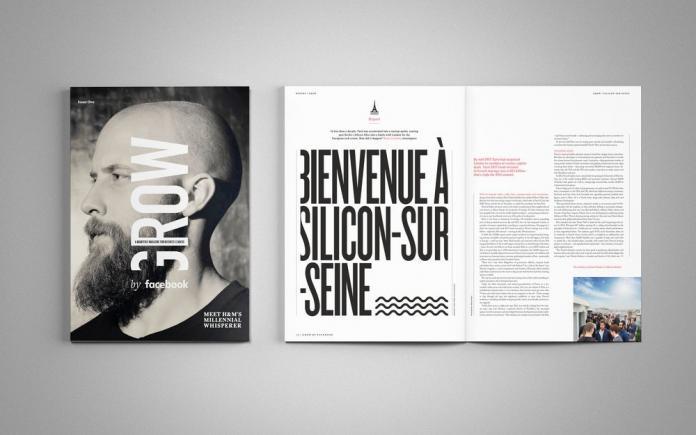 Airbnb, Uber, and now Facebook: Think of print as a cat with nine lives. It's now collided with human behavior and the freshest face on the block taking his/her turn at reinventing the status quo. Apparently, the business model and ensuing credibility of the tangible has become too strong a force for even the digital giants amongst us.
Facebook is the latest to add a high-end business magazine to its bag of tricks. The soft launch in Northern Europe and the U.K. of GROW, a quarterly print magazine, targets business owners.
"Grow by Facebook is a business marketing program that shares thought leadership content directly with our clients through an annual event as well as print and online marketing channels," Leila Woodington, Facebook's head of business marketing for Northern Europe said in a statement. "We do not sell any advertising or charge for any of the events or content as this is purely intended for marketing communications purposes."
Companies creating their own news channel is a path well worn: All major airlines, GE, McKinsey and more have long capitalized on the business case for having their own magazines.
According to Facebook, its publication arose from the company's events programming. Recipients of the magazine include those who have attended Facebook U.K. events and it will also be distributed in British Airways lounges. Grow's content will also appear on its Facebook page, its blog and a "new digital home" that is coming soon, according to a post on its micropage.
Grow will feature a combination of interviews and business spotlights. The magazine's tagline: "Grow your business. Grow your network. Grow your mind."