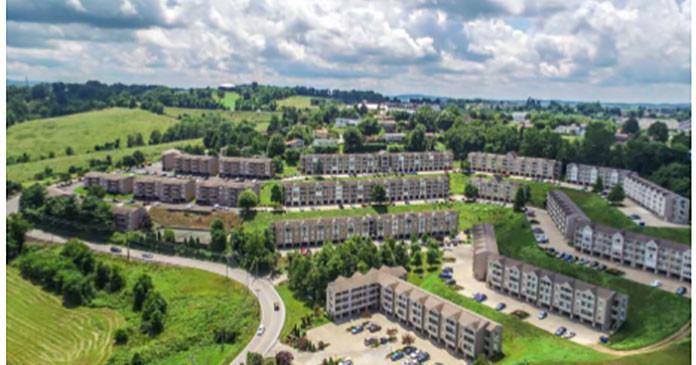 Marcus & Millichap, a leading commercial real estate investment services firm with offices throughout the United States and Canada, has announced the sale of two multifamily assets with a total of 409 units in Morgantown, West Virginia. They are Bon Vista and The Villas, a 350-unit apartment complex, and 59-unit Barrington North. The two properties sold for a total of $29.2 million, and the portfolio drew a great deal of attention from local and out-of-state buyers with over 15 qualified offers including many with non-refundable earnest money paid at signing.
Bon Vista and The Villas is located on Stewartstown Road and Barrington North is approximately two miles away on Wedgewood Drive. Both properties are close to the 1,000-acre WestRidge Business Park development and West Virginia University's main campus. Nearby major employers include Mon Health Medical Center, Mylan, and J.W. Ruby Memorial Hospital.
Bon Vista and The Villas is a 252,404-square-foot, 24-building community built between 1970 and 2006 on nearly 16 acres. Barrington North is a five-building, 42,480-square foot property constructed in 1985 and renovated in 2016.
The transaction was handled in partnership with Jane Scott of Old Spruce Realty in Lewisburg.  Scott is Marcus & Millichap's broker of record in West Virginia.
---
About Marcus & Millichap
With over 1,800 investment sales and financing professionals located throughout the United States and Canada, Marcus & Millichap is a leading specialist in commercial real estate investment sales, financing, research and advisory services. Founded in 1971, the firm closed nearly 9,000 transactions in 2017 with a value of approximately $42.2 billion. Marcus & Millichap has perfected a powerful system for marketing properties that combines investment specialization, local market expertise, the industry's most comprehensive research, state-of-the-art technology, and relationships with the largest pool of qualified investors.