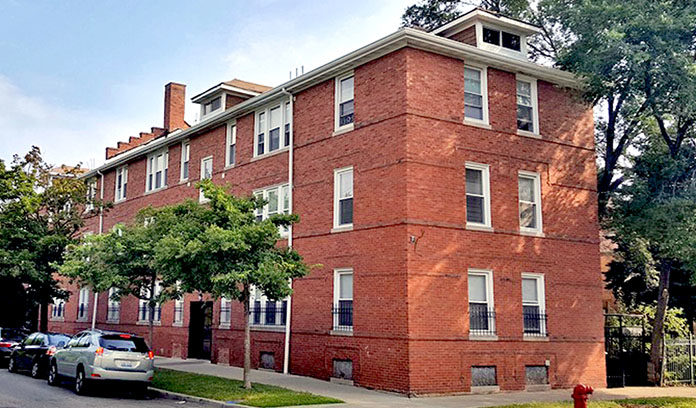 Interra Realty, a Chicago-based commercial real estate investment services firm, today announced it has brokered a $2.15 million sale of a multifamily building in Chicago's Edgewater neighborhood.
Located at 6203-09 N. Ravenswood Ave., the 12-unit building was recently renovated by the seller, who purchased it as part of a bankruptcy sale in 2016. Interra Realty Managing Partner Brad Feldman and Director Adam Saxon brokered the transaction.
"Our seller was able to capitalize on the investment they made in bringing this building up to the market standards for this neighborhood," said Feldman. "And because the building was 92 percent leased at sale, it was an ideal addition to the buyer's local real estate portfolio."
The rehab added condo-quality finishes, in-unit laundry and other in-demand features to the two-bedroom, one-bath units and improved the building with a new roof, plumbing, electrical and windows. The post-renovation sale price of $2.15 million represents an average of nearly $180,000 per unit.
"The property offered a gross rent multiplier of less than 10 and a capitalization rate of 7.5 percent, metrics that are difficult to find in this area," said Saxon. "As a 1031 exchange, this sale demonstrates our ability to assist buyers who are looking to redeploy capital in areas with continued runway for rent growth."
---
About Interra Realty
Founded in 2010, Interra Realty is a Chicago-based commercial real estate services firm that delivers integrated, tailored solutions through its boutique, client-focused approach and team of experienced professionals. Since its inception, the firm has closed thousands of transactions valued in excess of $1 billion spanning the multifamily, office and retail sectors, as well as loan sales. Interra's clients range from private investors and high-net-worth individuals to large financial institutions, private equity groups and hedge funds.