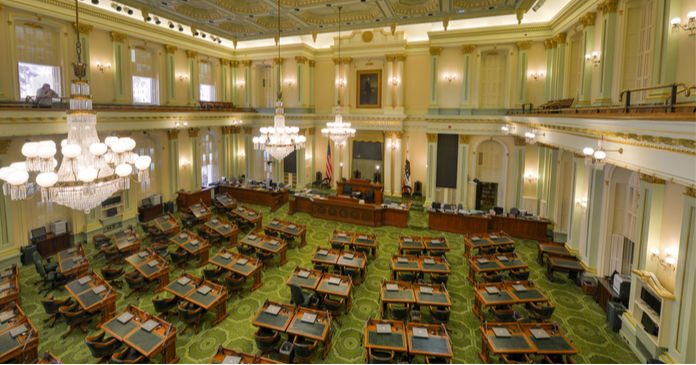 In recent years, it has become conventional wisdom that a way to provide much-needed housing in metropolitan areas is to allow denser development, particularly near transit corridors and employment hubs. Yet California's Senate Bill 50 (SB50), which was designed to do just that, failed to advance in the legislature of one of the most progressive states in the country. What happened?
All in favor
State Senator Scott Wiener, the lead sponsor of the bill, introduced a similar measure in last year's session, which failed. He applied the lessons of that failure to the drafting of SB50 and appeared to have a better chance of success this year. The bill attracted wide support, including from apartment industry associations, builders and developers, union organizations and some housing advocates.
While amendments were made to the bill during the committee review process, it passed out of the Senate Housing committee by a vote of 9 to 1 and it passed out of the Senate Governance and Finance committee by a vote of 6 to 1.
All opposed
Michael Weinstein, the force behind last year's Proposition 10 rent control initiative in California and also the new rent control initiative targeted for the 2020 ballot, strongly opposed SB50. In an interview on the California Housing Crisis Podcast, he said that any housing measure should consider the three P's: preserving communities, protecting tenants and producing affordable housing. He claimed that SB50 did none of these things. Weinstein said that it makes no sense to build luxury housing around transit centers because the people who live in luxury housing don't take public transit. His goal is to see 50 percent of any new housing development be affordable to low or very low-income residents. SB50 would not have accomplished this.
Other advocates for low income housing and for neighborhood preservation opposed the bill for the reasons similar to Weinstein's. Avoiding displacement of existing residents (preserving communities) was a frequently stated concern.
SB50 was also opposed by the board of supervisors in San Francisco and the city council in Los Angeles. Because of the prevalence of mass transit in those cities, it was estimated that between 40 and 94 percent of their areas would have been subject to the up-zoning requirements of SB50. The councils were not willing to cede that degree of control over development in their cities.
Putting on the brakes
Ultimately, SB50 stalled in the Senate Appropriations committee. There, it was made into a two-year bill and put into suspense. No vote on the bill was taken in the committee, but the fact that it was made a two-year bill means that it could be revived next year. Its failure to advance was attributed it being held by the chair of the committee, Senator Portantino, who represents a wealthy suburban district which currently has very little multifamily housing and evidently likes it that way. While the Democratic leadership of the Senate could have forced the bill to the floor for a vote, they did not do so. Based on the votes in the committees, there is a good chance that it would have passed if they had.
So, SB50 is not really dead, only sleeping for now. However, we will likely have to wait until next year to see if it awakens and moves on.