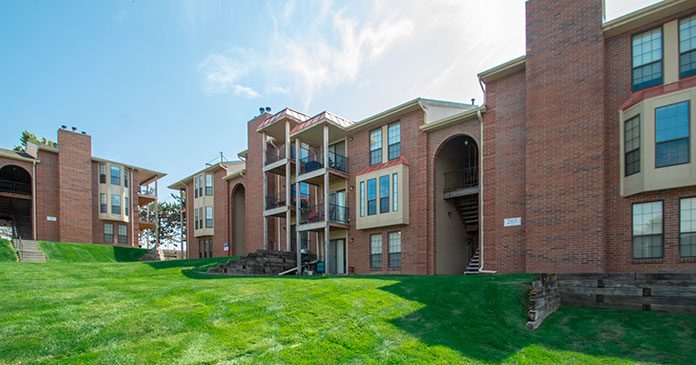 Metonic Real Estate Solutions is pleased to announce that Tara Hills Villas in Papillion, Nebraska has officially joined its growing portfolio of lifestyle communities. The 120-apartment home property, constructed in 1986, includes one and two-bedroom homes in a dynamic and opportunity-filled market. Metonic is prepared to deliver an unmatched product and experience.
"Tara Hills will be a great addition to the Metonic portfolio," said Kelly Calderone, Metonic's VP Residential Asset Management. "Located in the heart of Papillion, it sits along the Tara Hills Golf Course, where we will provide comfortable living combined with great views among Papillion's increasing new developments and value-add increased rents in this area. We look forward to welcoming Tara Hills!"
The community resides in a well-established neighborhood in Papillion and boasts close proximity to several lifestyle amenities and a large employer base. The property was identified in an off-market transaction as a result of a long-standing relationship. Metonic plans to deploy an immediate rebrand of the property to "Tara Villas on the Green," along with exterior renovations, updated amenities and refreshed apartment homes. The apartment homes will be updated with a transitional design and exteriors will be refinished with new paint and signage to reflect the rebrand and direction of the property. New amenities at the now pet-friendly community will include a dog park and playground.
---
About Metonic Real Estate Solutions
Metonic Real Estate Solutions a real estate investment company based in Omaha, Nebraska. The firm's objective is to provide investment partners with a strong risk-adjusted rate of return through well-researched real estate acquisitions, development and asset management. Metonic targets high quality multifamily communities and office or retail value-added properties in key central United States markets.