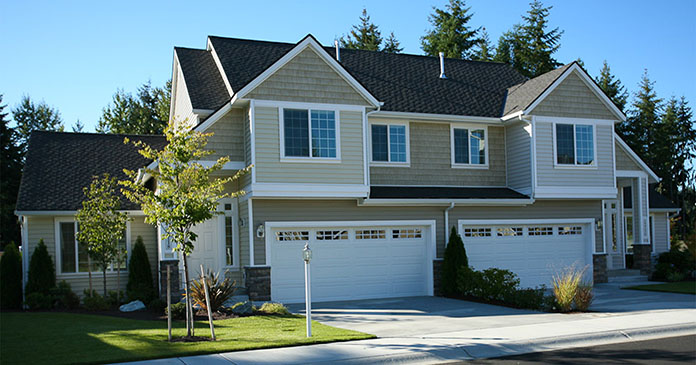 The Park Luxury Townhomes, a 51-unit multifamily property located at 12135 122nd Avenue E. in Puyallup, Washington, has sold for $17,000,000 in an off-market sale structured by Kidder Mathews. The buyer was Overland Real Estate. Dylan Simon, Brandon Lawler, and Jerrid Anderson, from the Simon and Anderson Team, a multifamily investment team at Kidder Mathews, represented the buyer in the transaction.
Built in 2009, Park Luxury Townhomes is a private community of upscale, built-for-rental (BFR) duplex homes. The seller is the community's original developer and has meticulously maintained and operated the property over the last decade, leading to 100 percent occupancy at the time of sale.
"We want to thank both the buyer and the seller for an extremely smooth transaction," said Lawler. "Taking a transaction from contract to closing in less than seven weeks, including financing, in this environment was an incredible accomplishment and a testament to the parties, the asset, and the strength of the South Sound," said Lawler.
The Simon and Anderson Team sourced Park Luxury Townhomes off-market and represented the buyer, an active local investment company, in approaching the owner and structuring the sale on terms benefiting both parties. They were the exclusive brokers involved in the transaction.